Technology
We love our games and consoles, but there's a big world that lies beyond the product you pull out of the box. Your console is capable of so much more than you may realize. Here are our top 10 video game hacks and DIY projects to prove it. 10.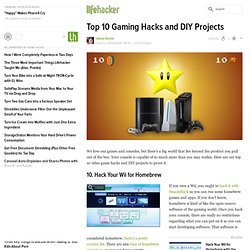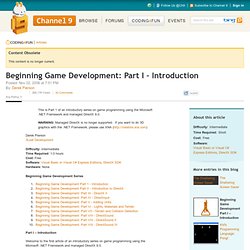 Part I – Introduction Welcome to the first article of an introductory series on game programming using the Microsoft .NET Framework and managed DirectX 9.0. This series as aimed at beginning programmers who are interested in developing a game for their own use with the .NET Framework and DirectX. The goal of this series is to have fun creating a game and learn game development and DirectX along the way. Game programming and DirectX have their own terms and definitions that can be difficult to understand, but after awhile, you'll crack the code and be able to explore a new world of possibilities.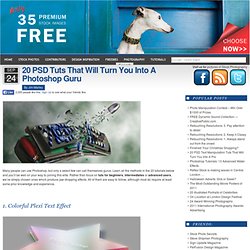 Many people can use Photoshop, but only a select few can call themselves gurus. Learn all the methods in the 20 tutorials below and you'll be well on your way to joining this elite. Rather than focus on tuts for beginners, intermediates or advanced users, we've simply chosen ones which produce jaw-dropping effects. All of them are easy to follow, although most do require at least some prior knowledge and experience. 1.