Life
Psychology studies relevant to everyday life from PsyBlog. 60 Fun Things to Do for Little or No Money — Credit Card Pundit. Looking for things to do on the weekend or vacation time that won't set you back a lot of money?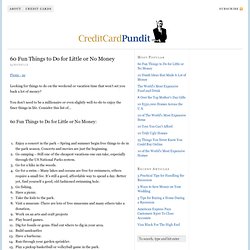 You don't need to be a millionaire or even slightly well-to-do to enjoy the finer things in life. Consider this list of… How to Win Friends and Influence People by Dale Carnegie. Vancouver kiss man an Aussie: mum. Inspirational and Wisdom Related Quotes - Global One TV.
1.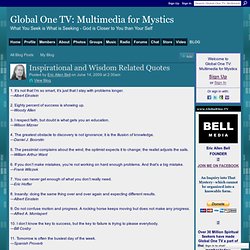 It's not that I'm so smart, it's just that I stay with problems longer. —Albert Einstein 2. Eighty percent of success is showing up. Is the Universe a Holographic Reality? The Universe as a Hologram by Michael Talbot Does Objective Reality Exist, or is the Universe a Phantasm?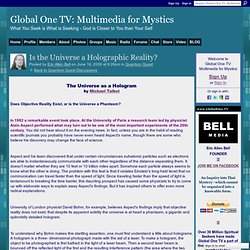 In 1982 a remarkable event took place. At the University of Paris a research team led by physicist Alain Aspect performed what may turn out to be one of the most important experiments of the 20th century. You did not hear about it on the evening news. Tantra lovemaking positions, I. When you play with different positions during lovemaking, you invite a whole spectrum of qualities into your union.
Each posture will activate a different kind of response. The more expansive you can be with how you express your love, and the more dimensions you can include, the more spicy and fulfilling your relating will be. Tantra lovemaking positions, I : Lands of Wisdom.
Philososphy
FOR THOSE WHO TAKE LIFE TOO SERIOUSLY. Dear Human... 7 Lessons From 7 Great Minds. Have you ever wished you could go back in time and have a conversation with one of the greatest minds in history?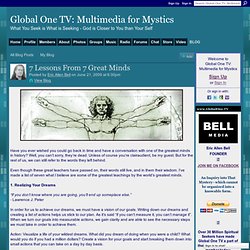 Well, you can't sorry, they're dead. Unless of course you're clairaudient, be my guest. But for the rest of us, we can still refer to the words they left behind. Even though these great teachers have passed on, their words still live, and in them their wisdom. The Art of Joe Wierenga. The Eight Irresistible Principles of Fun.
12 Critical Things You Should Never Tolerate. There is so much in life that we just tolerate.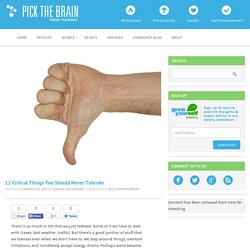 Some of it we have to deal with (taxes, bad weather, traffic). But there's a good portion of stuff that we tolerate even when we don't have to. We step around things, overlook irritations, and mindlessly accept energy drains. Spirituality.
---