Music
Every day, BitDefender® protects hundreds of millions of home and corporate users across the globe – giving them the peace of mind of knowing that their digital experiences will be secure. The BitDefender® solutions are distributed by a global network of value-added distribution and reseller partners in more than 100 countries worldwide. More information is available on the BitDefender® Security Solutions site. Download a 30 Day Trial of BitDefender BitDefender® can detect infected files while uploading to MediaFire, but there may be malware inside your computer that can remain hidden from you, such as programs that steal passwords or record key strokes. Fix these problems now with a 30 day trial of BitDefender®.
Musica Moto Mediafire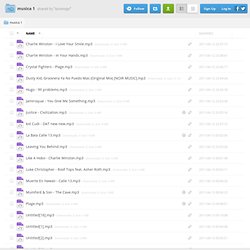 Jesse Forest
Windows - Free Download for XP and Windows 7
LOW MORALE - CREEP (Music Video)
The Tallest Man On Earth - Where Do My Bluebird Fly (Live on KEXP)
The Golden Age. Sing it out loud, get away with me! LONG VERSION. HD!! (With Subtitles and Cast)
Song In Commercial Finder
Fat Freddy's Drop
Best Music Albums Ever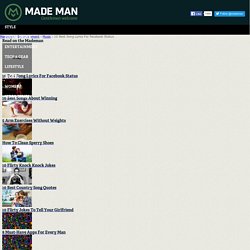 10 Best Song Lyrics For Facebook Status
Baby, can I borrow a feeling? Don't use that as a Facebook status; it will get you no where. It will probably embarrass you in front of your former classmates and the few family members that you have deigned to fried on Facebook. Everyone's opinion on the best song lyrics can be wildly varied, but it's safe to assume that it will never include the Spice Girls.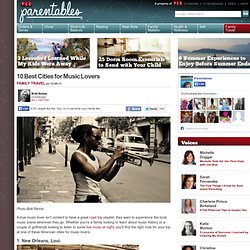 10 Best Cities for Music Lovers
Photo:Britt Reints A true music lover isn't content to have a great road trip playlist; they want to experience the local music scene wherever they go. Whether you're a family looking to learn about music history or a couple of girlfriends looking to listen to some live music at night , you'll find the right note for your trip at one of these American cities for music lovers. 1.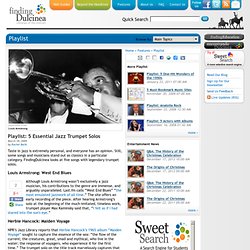 PBS calls Miles Davis, "the most consistently innovative musician in jazz from the late 1940s through the 1960s." He also started his career working with Parker, and moved on to participating in experimental workshops and performing with numerous other jazz greats. He produced "Kind of Blue," arguably one of his more definitive albums, in 1959. You can listen to the first track, "So What," on the PBS site. A reviewer on Sputnikmusic.com declares that "So What" is "a sort of showcase of the band, and it in itself is proof of Miles' skill at arranging the perfect band, if not of god's existence ."
Playlist: 5 Essential Jazz Trumpet Solos
Información del álbum de Hip Hop Niveles de conciencia es el trabajo de dos años, las experiencias que durante ese periodo me han inspirado a escribir, la lírica que ha hecho componer, los sonidos con los que afianzar un sentimiento, las formas para llegar a expresarlo. Buscar el feeling a las cosas para saber devolverlo, con arte. La vida se emite a la conciencia... Depende de a qué nivel quieras tú remitirla. Rase música compuesta por el Topo...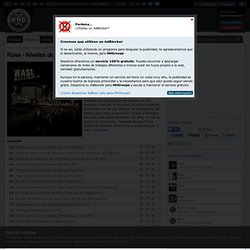 Rase - Niveles de conciencia » Maqueta Hip Hop Groups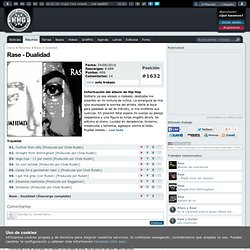 Información del álbum de Hip Hop Solitario ya sea aislado o rodeado, deslizaba me soberbio en mi tortura de rutina. La amargura de mis ojos acorazaba la sonrisa del artista. Abría la boca para paladear la sal de tránsito, si mis mofletes sus cuencas.
Rase - Dualidad » Maqueta Hip Hop Groups
DOKTOR KONGA
Utilice este afinador de violincelo para afinar la violincelo que tienes. El afinacion típico de la violincelo es CGDA. Como usar este afinador : Abajo hay un afinador de violincelo. Haz click en la cuerda que quieres afinar.
Afinador de Violincelo Online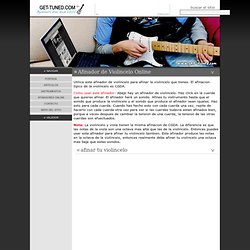 Rodrigo y Gabriela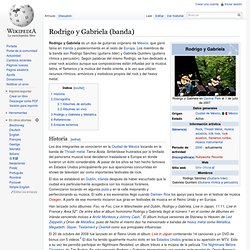 Rodrigo y Gabriela es un dúo de guitarras originario de México , que ganó fama en Irlanda y posteriormente en el resto de Europa . Los miembros de la banda son Rodrigo Sánchez (guitarra líder) y Gabriela Quintero (guitarra rítmica y percusión). Según palabras del mismo Rodrigo, se han dedicado a crear rock acústico aunque sus composiciones están influidas por la música latina, el flamenco y la música del medio oriente, a la vez que utilizan recursos rítmicos, armónicos y melódicos propios del rock y del heavy metal. [ editar ] Historia