Kids for Cash scandal
Judge Featured In Moore's CAPITALISM: A LOVE STORY Found Guilty Of Racketeering Posted on 18 February 2011 by Rich Drees A Wilkes-Barre, Pennsylvania judged featured in Michael Moore's 2009 documentary Capitalism: A Love Story has been found guilty of 12 of 39 criminal counts stemming from his involvement in what has become known as the "Kids For Cash" scandal.
Judge Featured In Michael Moore's CAPITALISM: A LOVE STORY Found Guilty Of Racketeering | FilmBuffOnline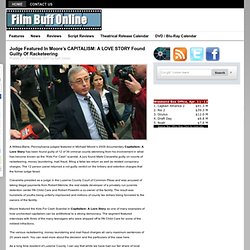 Ex-judge convicted of jailing kids for cash - Crimesider
Mark Ciavarella / AP Photo, file (CBS/AP) SCRANTON, Pa. - Former juvenile court judge Mark Ciavarella was convicted in an alleged "kids for cash" scheme that accused him and another judge of sending youth offenders to for-profit detention centers in exchange for millions of dollars in illicit payments from the builder and owner of the lockups.
Corrupt Judges Removed in Pennsylvania - Updated
Ex-owner of Pa. youth lockups gets 18 months
Pa. judge gets 28 years in "kids for cash" case
SCRANTON, Pa. - A northeastern Pennsylvania judge was ordered Thursday to spend nearly three decades in prison for his role in a massive bribery scandal that prompted the state's high court to toss thousands of juvenile convictions and left lasting scars on the children who appeared in his courtroom and their hapless families.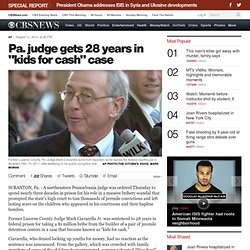 Ex-Judge heading to prison for sending juveniles to private detention facilities in exchange for money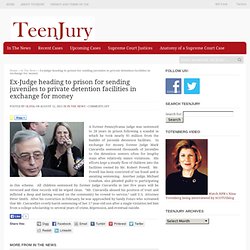 digg