Computers and Technology
User log in
50GB of Free Online Storage & Backup
BeRuby.com
Witnessing the launch of a blog as successful as Performancing's first two weeks might lead you to think that launching a successful blog is easy… well, it's NOT. Thousands of new blogs are launched every day, but only a handful ever get read by more than a few hundred people, and even fewer ever make a dollar's profit.
21 Surefire Tips for a Successful Blog Launch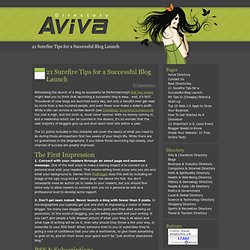 iP Tutorials
RSS is a method of distributing links to content in your web site that you'd like others to use. In other words, it's a mechanism to "syndicate" your content. To understand syndication, consider the "real world" situation where artist Scott Adams draws a daily Dilbert cartoon. The cartoon is made available to any newspaper that cares to run it, in exchange for a fee -- and 2,000 papers in 65 countries do so. Unlike Scott Adams, syndication of web content via RSS is unlikely to make you rich. However, it can be an easy way to draw attention to your material, bringing you some traffic and perhaps a little net fame, depending on how good your information is.
Making An RSS Feed - Search Engine Watch (SEW)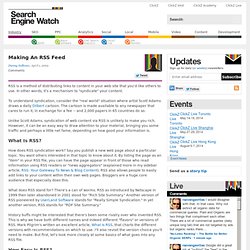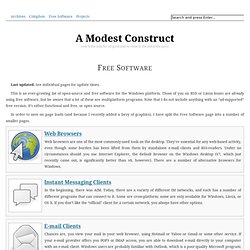 Last updated: See individual pages for update times. This is an ever-growing list of open-source and free software for the Windows platform. Those of you on BSD or Linux boxes are already using free software, but be aware that a lot of these are multiplatform programs.
Free Software • A Modest Construct