Computers and Technology
User log in
50GB of Free Online Storage & Backup
BeRuby.com
Witnessing the launch of a blog as successful as Performancing's first two weeks might lead you to think that launching a successful blog is easy… well, it's NOT. Thousands of new blogs are launched every day, but only a handful ever get read by more than a few hundred people, and even fewer ever make a dollar's profit.
21 Surefire Tips for a Successful Blog Launch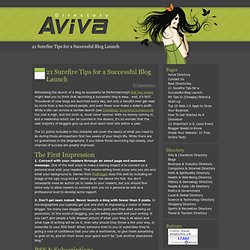 iP Tutorials
Making An RSS Feed - Search Engine Watch (SEW)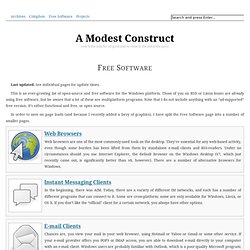 Last updated: See individual pages for update times. This is an ever-growing list of open-source and free software for the Windows platform. Those of you on BSD or Linux boxes are already using free software, but be aware that a lot of these are multiplatform programs.
Free Software • A Modest Construct