Dinner
Best Chicken Ever Recipe. Twenty for Twenty Article. Taiwanese Pork Noodles - Steamy Kitchen : TLC. Tampa Bay, Florida Jaden Hair is a food columnist, television chef, recipe developer and a mom of two little boys who love to eat.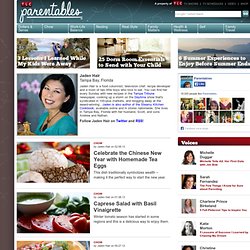 You can find her every Sunday with new recipes in the Tampa Tribune newspaper, cooking up a storm on the Daytime show that's syndicated in 100-plus markets, and blogging away at the award-winning . Jaden is also author of the Steamy Kitchen Cookbook, available online and in stores nationwide. She lives in Tampa Bay, Florida with her husband, Scott, and sons Andrew and Nathan. Sweet Potato Ravioli with Lemon-Sage Brown Butter Recipe. Lemons (Recipe: shrimp, lemon, herb and feta macaroni and cheese) - The Perfect Pantry. I will never be tall.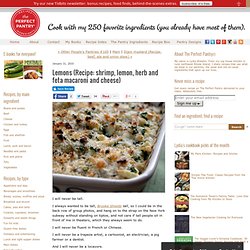 I always wanted to be tall, Brooke Shields tall, so I could be in the back row of group photos, and hang on to the strap on the New York subway without standing on tiptoe, and not care if tall people sit in front of me in theaters, which they always seem to do. I will never be fluent in French or Chinese. I will never be a trapeze artist, a cartoonist, an electrician, a pig farmer or a dentist. Pasttata. I have never been the biggest fan of quiches or frittatas.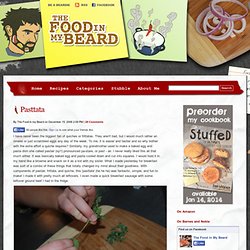 They aren't bad, but I would much rather an omelet or just scrambled eggs any day of the week. To me, it is easier and tastier and so why bother with the extra effort a quiche requires? Similarly, my grandmother used to make a baked egg and pasta dish she called pastair (sp?) Pronounced pa-stare, or past - air. Hedgehogs Recipe. Simply delicious home-cooked meals, etc.. ] Print This Recipe In some regions of the Philippines, coconut milk is one of the ingredients in the dish called ADOBO which happens to be one of my favorite Filipino Dishes.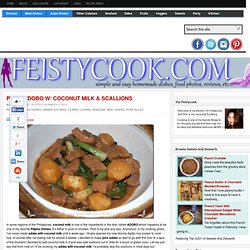 It's either in pork or chicken. Pork is my pick any day. Anyhoooo, in my cooking years, I've never made adobo with coconut milk until a week ago. Around The World in 80 Dishes. Lobster to Sweet & Sour: How To Make 6 Stir-Fry Sauces | Apartment Therapy The Kitchn. Have the vegetables and meats to stir-fry, but not sure what sauce you'd like to finish them in?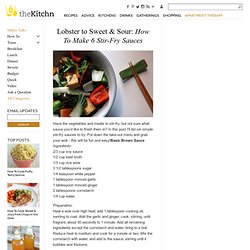 In this post I'll list six simple stir-fry sauces to try. Put down the take-out menu and grab your wok - this will be fun and easy! Pesto Lasagna. This is a great lasagna for summer.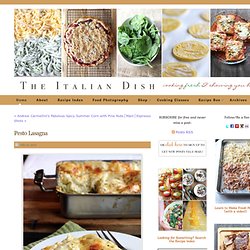 It contains no meat and there is no tomato sauce. It makes use of that great summer basil and it can either be a side dish to grilled meats or a main dish. If you want to save some cooking time, you can use no-boil lasagna noodles. Keep in mind, though, that these noodles require a lot of liquid or sauce in order for them to cook properly. They absorb a lot. 10 Gourmet Meals For $10 or Less. Photo: 10buckdinners.com Eating cheap is easy.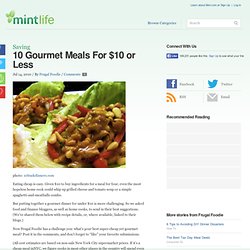 Given $10 to buy ingredients for a meal for four, even the most hopeless home cook could whip up grilled cheese and tomato soup or a simple spaghetti-and-meatballs combo. But putting together a gourmet dinner for under $10 is more challenging. So we asked food and finance bloggers, as well as home cooks, to send in their best suggestions. (We've shared them below with recipe details, or, where available, linked to their blogs.) The Hazel Bloom: The Best Macaroni and Cheese Recipe Ever. I can say this is the best macaroni and cheese recipe ever because it's not really my recipe.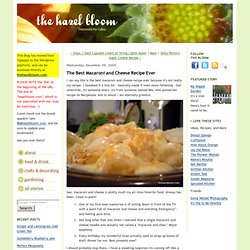 I tweaked it a tiny bit - basically made it even more fattening - but otherwise, it's someone else's. It's from someone named Bev, who posted her recipe on Recipezaar and to whom I am eternally grateful. Dinner Tonight: Greek Pasta with Sausage and Cheese. [Photograph: Blake Royer] Most of the time, Greek food is off my radar.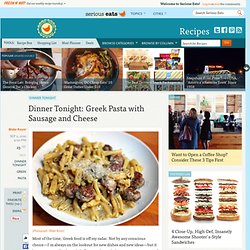 Not by any conscious choice—I'm always on the lookout for new dishes and new ideas—but it became especially clear while flipping through the recent Greece issue of Saveur. Chicken Drumsticks Marinated With Honey And Soy Recipe. Make Ahead Meal Inspiration - 87 Freezer Meal Recipes. Here's the Real Thing: Menemen (tomatoes, peppers and eggs) Another meal that you must, and I repeat you must try is Menemen.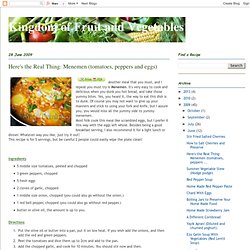 It's very easy to cook and delicious when you dunk you hot bread, and take those yummy bites. Yes, you heard it, the way to eat this dish is to dunk. Of course you may not want to give up your manners and stick to using your fork and knife, but I assure you, you would miss all the yummy side to yummy menemen. Most folk cook this meal like scrambled eggs, but I prefer it this way with the eggs left whole. Besides being a good breakfast serving, I also recommend it for a light lunch or dinner.
Mongolian Beef. THIS DISH IS SO GOOD. I found it on Pink Bites and I can't say enough good things about it. It tastes exactly like something that you'd get at a Chinese restaurant. Mongolian beef is Kramer's favorite thing to get when we go out for Chinese, so I was really happy that I was able to recreate his favorite dish! I can't wait to make this again. Photos Of Bacon Wrapped Smoked Gouda Stuffed Chicken Breasts Recipe - Food.com - 111169.
---