ideas
Get flash to fully experience Pearltrees
Sustentabilidad Estructuras económicas preconstruidas dan forma a los ambientes de una casa familiar . Se puede ver a un contenedor de mercaderías como material estructural prefabricado para la construcción de edificaciones, elemento listo para ubicar en un lote y dar forma a una vivienda. Los contenedores pueden ser usados como módulos de casas, ideales para combinar en la estructura y construir incluso una moderna residencia, el ejemplo justamente publicado en este posteo. A estos elementos reciclados útiles para la construcción, es necesario fijarlos a un lugar e instalarlos y equiparlos o cubrirlos para una terminación completa y prolija. Si quiere ampliar información sobre reciclado de casas , siga el vínculo, hay una lista de contenidos relevantes.
Living in these days can mean a lot more that just having a shelter, food and clothing. People have evolved a lot in the last 50 years and the trend is of an exponential growth. The differences between generations will be more significant than there are now. As a proof that people have already started to change their minds and philosophy are the random bursts of nonconformism, meaning that some people no longer feel represented by the masses, and their image can't be associated with an institution of a large group of people. Part of the nonconformism I was talking about is the residential component. People live in more and more diverse houses that suit best their needs.
Older Blanaid Hennessy in Kilkenny by Meredith Swinehart Issue 11 · The Celtic Angle · March 15, 2012 Newer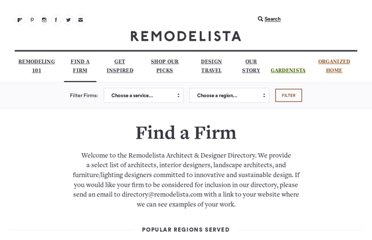 There are many good furniture designs, a lot of different materials that compose a beautiful desk. Some of them save space in the room because a designer created a functional design that would not only deal with your problem of having too little room for a desk but also look incredible in that small space. Some of the desks are suited only for large rooms that accentuate their gorgeous shape. And then there are those desks that can transform from a small, one-man workstation to a large, conferential table.
American firm Choi + Shine Architects designed these conceptual electricity pylons shaped like human figures to march across the Icelandic landscape. Update: this project is included in Dezeen Book of Ideas , which is on sale now for £12 . Top: background image supplied by the Association of Icelandic Architects.
Architect Dietmar Koering of Arphenotype has designed these electricity pylons for a competition to envisage a new power transmission network in Iceland. Each pylon would be between 17 and 32 metres tall, with the shape of each one varying according to its longitude and latitude. "A parametric code drives the heights in an continuous gradient, which will be manufactured physically through help of milling machines," says Koering. "Once the parameters are set, it is just the location of tower by latitude and longitude that will result in unique towers," he continues.
After spending over 30 years designing work environments for companies of all shapes and sizes, I have a pretty clear idea of what goes into making a company great. How can a designer possess such insight? Well, through the design process, I've gotten up-close looks into who and what makes an organization tick. While I believe a good workplace design supports an organization's success and that it can be a key agent for reinforcing ideals, I am equally convinced that office design can't have much of an impact unless the following five boxes are checked. The first is vision: An organization has to know where it is going, so people can get behind and be guided by something tangible. A close second is culture.