Cool ideas for your apartment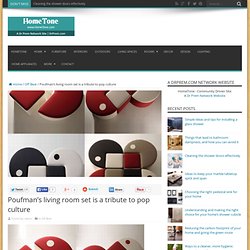 Asmita Prasad .
PacMan seats
I'm sure we all are very familiar with the famous Tetris – the puzzle video game, for it saves us from most of the boring times we have in our very long life. Now here is a new way of playing Tetris by creating the Tetris Couch to just vanish the boredom that we suffer at our homes, sometimes. The Tetris Couch designed by Stefano Grasselli is basically a set of several small couches of different dimensions and the set comprises of 8 different members.
Play Tetris With The Tetris Couch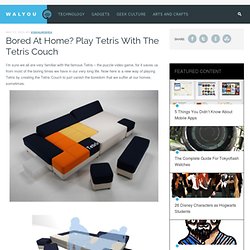 Space Invader Chair
living earthen The mobile Climate-Wall-Storage-System unites versatile functions. The Climate Wall requires no tools for assembly, improves the interior climate, without the need of additional energy, and can provide a natural separation within large rooms.
Recycling chair-sofa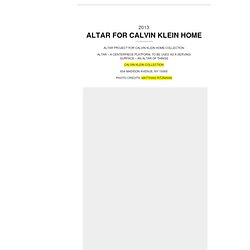 Cool seats
Great Sofa
Gallery
Cool stuff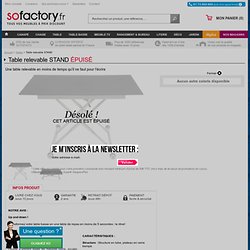 Table relevable piètement alu et verre trempé opaque STAND - Achat tables relevables : Sofactory.fr
Une table relevable en moins de temps qu'il ne faut pour l'écrire LIVRÉ CHEZ VOUS sous 10 jours GARANTIE 2 ans RETRAIT DÉPOT sous 48h PAIEMENT facile & sécurisé Up and down !
Table relevable extensible TWISTER - Achat tables relevables : Sofactory.fr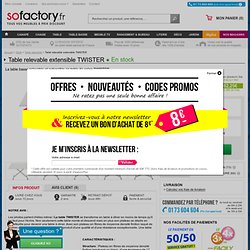 L'article a bien été ajouté à votre panier : Veuillez patienter le produit est en cours d'ajout au panier Simulez vos frais de livraison : Nous vous proposons les tarifs les mieux adaptés des différents transporteurs partenaires avec lesquels nous travaillons.
Whiskey Barrel Coffee Table
What better way to show your appreciation for the naughty water than with the whiskey coffee table.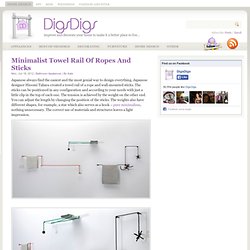 Minimalist Towel Rail Of Ropes And Sticks
Japanese always find the easiest and the most genial way to design everything.
Bullseye Memo Board ($20-50
Book Safe