Thinking out of the box
hellodiy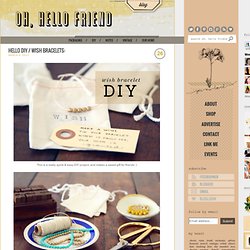 Here's a quick and easy fun little treat you can make.
Diy posts
How-Tuesday: Doily Dream Catcher | The Etsy Blog
This instructable flows out of Rayeath's very helpful nook cover instructable with some (hopefully) helpful changes. How to convert a hardback book into a Kindle cover with a strap: What you will need: 1) A book you don't mind chopping up; this book must be at least 7.5" tall, 5" wide, and 1 cm thick (though a little thicker might be better) 2) Two sheets of craft felt which are larger than the books covers by approximately 2 inches on all sides 3) Hot glue gun & glue sticks 4) Up to 3' of 1/2" braided elastic 5) Stiff paperboard; Rayeath recommends a cereal box, I used the covers of an old composition notebook 6) Scissors 7) X-acto knife 8) Paperclip 9) Ruler 10) Sharpie
DIY Kindle Cover
because im addicted: diy
Wit & Whistle » Do It Yourself
Scissors + Thread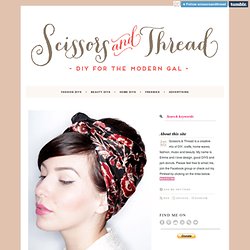 Removable Honeycomb Wall Decal | Jade & Fern Ah, washi tape.
this old dress.
The Daily Telecraft: Brainstorm: What to do with Coffee Bags?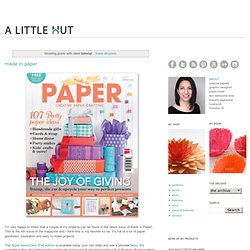 Since the busiest gift giving season will soon be upon us (whether we want to believe it or not) I decided to create a set that shows you how to combine different tools to make gift embellishments and a card idea.
tutorial
Here is a new gift tag/gift decor project for the series that I'm creating because of the holiday season.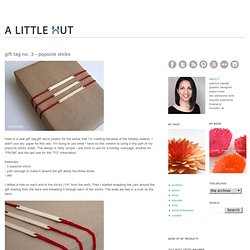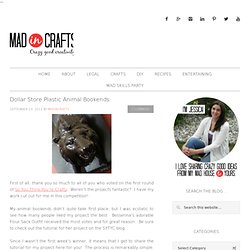 First of all, thank you so much to all of you who voted on the first round of So You Think You're Crafty.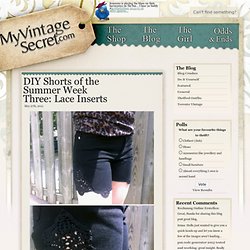 May 27th, 2012 Lace inserts are a popular denim DIY this summer. Usually done with white lace and light denim I wanted to mix it up and try it with black!
the Trendy Girl | Category: Do it yourself
Craft Projects | Family Chic
Bored and Crafty
Make | The Etsy Blog
SuperEggplant | Welcome to my adventures in knitting, sewing, baking, and life.
Lark Craft's upcoming book Heart-Felt Holidays: 40 Festive Felt Projects to Celebrate the Seasons is the follow-up to Fa La La La Felt.
Live & Enliven: D.I.Y
SEMI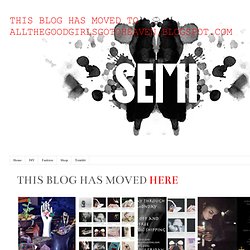 I don't buy leather new.
Handmade | Free People Clothing Boutique Blog
{show & tell}