Thinking out of the box
Crafts
hellodiy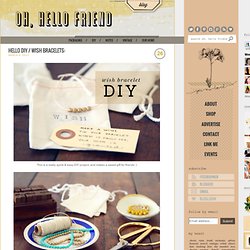 Here's a quick and easy fun little treat you can make.
Diy posts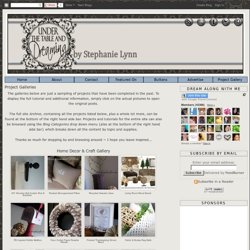 Project Galleries
The galleries below are just a sampling of projects that have been completed in the past.
How-Tuesday: Doily Dream Catcher | The Etsy Blog
Instructions for Dreamcatchers
D.i.y. Dreamcatcher « Fossil Blog
This instructable flows out of Rayeath's very helpful nook cover instructable with some (hopefully) helpful changes. How to convert a hardback book into a Kindle cover with a strap: What you will need: 1) A book you don't mind chopping up; this book must be at least 7.5" tall, 5" wide, and 1 cm thick (though a little thicker might be better) 2) Two sheets of craft felt which are larger than the books covers by approximately 2 inches on all sides 3) Hot glue gun & glue sticks 4) Up to 3' of 1/2" braided elastic 5) Stiff paperboard; Rayeath recommends a cereal box, I used the covers of an old composition notebook 6) Scissors 7) X-acto knife 8) Paperclip 9) Ruler 10) Sharpie
DIY Kindle Cover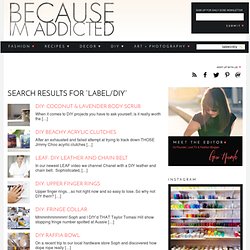 Embellishing walls with frames - either empty or with pictures/art/nick nacks - is not only an interesting form of self expression.
because im addicted: diy
Wit & Whistle » Do It Yourself
Scissors + Thread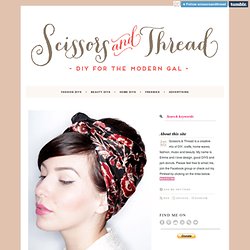 Mini Pineapple Upside Down Cupcakes | A Beautiful Mess I love classic recipes that are simple yet delicious.
Thrift-store plate mirrors
Happy Earth Day everyone! I found these flower-shaped plates at a thrift store while hunting for dishes with which to make cake stands . I loved the shape of them so much that I bought them all.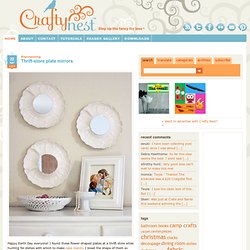 this old dress.
A friend of mine works for a rockin' coffee company in Athens, GA.
The Daily Telecraft: Brainstorm: What to do with Coffee Bags?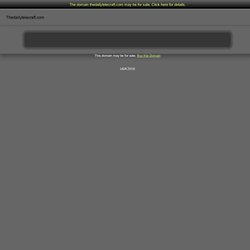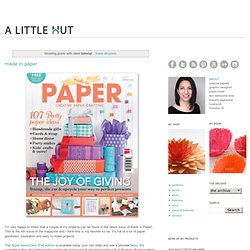 I was given the fantastic opportunity to work with the new EKSuccess Tools that are hitting stores now.
tutorial
Here is a new gift tag/gift decor project for the series that I'm creating because of the holiday season.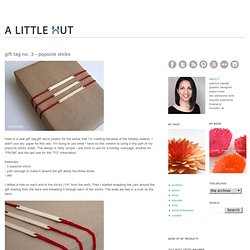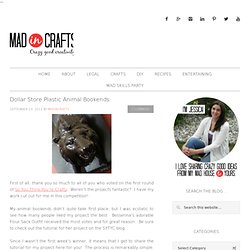 First of all, thank you so much to all of you who voted on the first round of So You Think You're Crafty .
May 27th, 2012 Lace inserts are a popular denim DIY this summer. Usually done with white lace and light denim I wanted to mix it up and try it with black!
the Trendy Girl | Category: Do it yourself
Craft Projects | Family Chic
Bored and Crafty
Make | The Etsy Blog
SuperEggplant | Welcome to my adventures in knitting, sewing, baking, and life.
Lark Craft's upcoming book Heart-Felt Holidays: 40 Festive Felt Projects to Celebrate the Seasons is the follow-up to Fa La La La Felt.
Whip Up Tutorials
Live & Enliven: D.I.Y
SEMI
I don't buy leather new.
Handmade | Free People Clothing Boutique Blog
{show & tell}
Boards