Munchies
Preheat broiler to high. Combine pork, vinegar, cinnamon, paprika, oregano, cumin, cayenne, garlic, and salt in a medium bowl and mix with your hands until combined. Heat vegetable oil in a 10-inch broiler-safe skillet over medium-high heat until shimmering. Add chorizo mixture and cook, stirring with a wooden spoon and breaking up the meat until it is no longer pink, about 5 minutes. Season to taste with more salt and remove from heat.
Choriqueso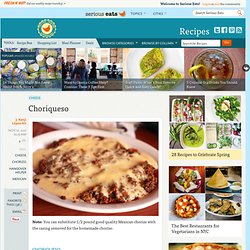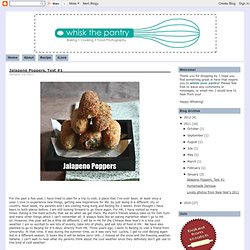 Jalapeno Poppers, Test #1
For the past a few year, I have tried to plan for a trip to visit, a place that I've ever been, at least once a year. I love to experience new things, getting new inspirations for life, by just being in a different city or country. Next week, my parents and I are visiting Hong Kong and Beijing for 2 weeks. Even thought I have been to both places before, I am still looking forward to go there again.
Snack Recipes | punchfork.com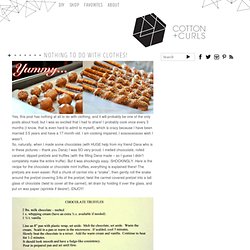 Yes, this post has nothing at all to do with clothing, and it will probably be one of the only posts about food, but I was so excited that I had to share! I probably cook once every 3 months (I know, that is even hard to admit to myself), which is crazy because I have been married 3.5 years and have a 17 month old. I am cooking impaired, I sosososososo wish I wasn't.
Cooking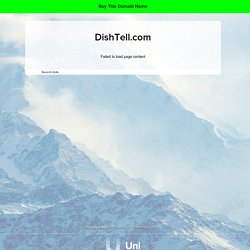 Step aside, Kellogg. Better crackers coming through. CHEEZ-ITS are wonderful–and we all know this because we've been eating them since we were ten (unless you're 75). We can each vouch for the fact that they have overly addictive properties–so many, apparently, that we've been instructed to get our own box. But, with all due respect to Kellogg and Sunshine Biscuits, I have to say that these homemade crackers are something else–they exceed all cheesetastic levels, and I wouldn't doubt if the discernible tastes of real cheddar and butter send you over the moon (I suggest buckling up).
A few weeks back, someone at my office brought some scrumptious little bites of heaven to our Thanksgiving potluck. Word around the office was that they were made up of butter, sugar, and graham crackers. Well, that would explain why I could NOT stop eating them! When I saw this recipe in Southern Living earlier this month, I had a feeling if I attempted it, the resulting product would be pretty close to those same little bites of heaven that I ate that day at the office. Guess what? I was right!
Eat. Drink. Smile. » Salted Caramel Pecan Bars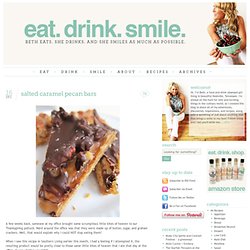 Peanut Butter Cup Caramel Corn Blame it on those cute little Boy Scouts that sold me the peanut butter cup popcorn, or maybe the fact that I have been craving peanut butter like nobody's business. Either way I set out to find a peanut butter popcorn recipe and created the most amazing caramel popcorn I have ever tasted! If peanut butter caramel corn didn't sound amazing enough, I just had to take this caramel corn over the top! I threw in some honey roasted peanuts just for fun and it tasted great.
Peanut Butter Cup Caramel Corn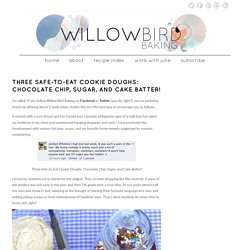 I'm siiiiick. If you follow Willow Bird Baking on Facebook or Twitter (you do, right?), you've probably heard me whining about it lately (okay, maybe this isn't the best way to encourage you to follow). It started with a sore throat and has turned into a beastly, phlegmatic ogre of a cold that has taken up residence in my chest and commenced hanging draperies and such. I have protested this development with various hot teas, soups, and my favorite home remedy suggested by readers: complaining. I know my students are to blame for this plague!
Snack Time: Caramel Popcorn with Sea Salt | ireallylikefood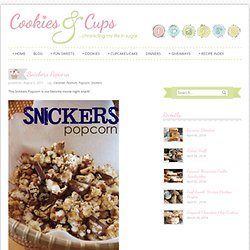 This past weekend my husband and I went to the movies. What is so brilliant about this is there was no animation. Adult actors actually performing, not just lending their voice to a cartoon bird.
Snickers Popcorn
I'm not really known for making healthy food choices. I mean, I pretty much live off of Pop Tarts. And in case you didn't know, people whose diet consists of stuff like Little Debbies and Hot Tamales get hungry very frequently. Like, about every 3 hours. This isn't really a problem if I'm at home, kickin' it housewife style. But if I'm out running errands or on vacation, it can get annoying, because I don't exactly carry a plethora of snacks around in my bag.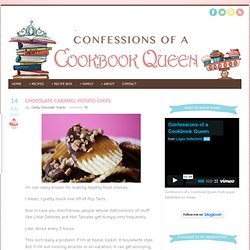 Chocolate Caramel Potato Chips
chunks of temptation: salted caramel almond pretzel popcorn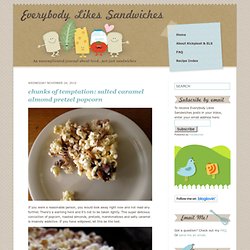 Wednesday November 24, 2010 If you were a reasonable person, you would look away right now and not read any further. There's a warning here and it's not to be taken lightly. This super delicious concoction of popcorn, roasted almonds, pretzels, marshmallows and salty caramel is insanely addictive. If you have willpower, let this be the test. I saw these popcorn bites on Tracy's site and I wanted them immediately.