Frugal living
Creative Homemaking...Dedicated to all of Your Homemaking Needs
New Articles: DIY Foaming Hand SoapIf you like foaming soap, you can make your own foaming hand soap, body wash, or dish soap from inexpensive liquid soap. A Clean Kitchen for the Holidays with the Swiffer Bissell Steamboost Steam MopMake your kitchen cleaning for the holidays this year easier with the Swiffer Steamboost Steam Mop. $15 rebate if you purchase by 12/31. How to Rid Your Bathroom of "Boy Bathroom Smell" Easy DIY tip for ridding your bathroom of the dreaded 'boy bathroom smell'.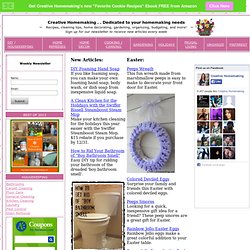 Online Recipes Free - Kitchen Crafts 'n' More
Top Bar Hives Declared Legal in NZ October 16, 2013 By Frugal Kiwi Fantastic news for New Zealand beekeepers! NEWS FLASH The Ministry of Primary Industries has made a change to the Biosecurity (American Foulbrood) Act in regards to top bar hives. They have amended the definition of 'moveable frame hives' to encompass all hive designs, as long as frames and COMBS can be removed for inspection.
Frugal Kiwi — Live Green. Spend Less.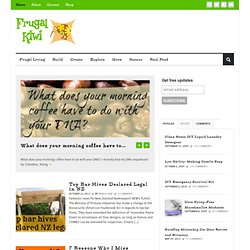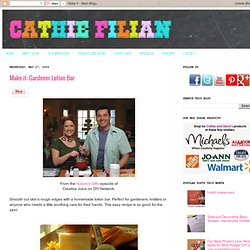 Make it: Gardener Lotion Bar
From the Nature's Gifts episode of Creative Juice on DIY Network. Smooth out skin's rough edges with a homemade lotion bar. Perfect for gardeners, knitters or anyone who needs a little soothing care for their hands. This easy recipe is so good for the skin! Gardener Lotion Bar Ingredients: 3 tbsp. beeswax pellets 2 tbsp. regular cocoa butter 3 tbsp. shea butter 2 tbsp. sweet almond oil 2 tbsp. calendula oil ¼ tsp. vitamin E acetate soap bar mold glass measuring cup small saucepan popsicle stick for stirring optional – essential oils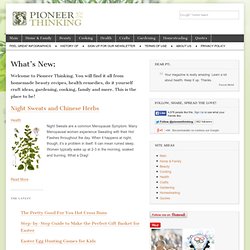 I have always loved Cinnamon-Raisin bread, so I went and found a basic recipe and then added the most wonderful ingredients to make it extra special. I love tons of flavor in my foods, and this bread reflects my tastes completely. If you also love bold flavors, then this is a recipe for you!
Lunette Menstrual Cup from Feminine Wear by: Lunette - washable
www.ecomenses.com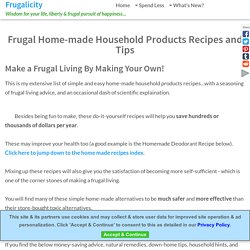 The below Homemade Laundry Detergent and Homemade Fabric Softener recipes can save you a lot of money and your health too. They are also more eco-friendly laundry alternatives. Many expensive store bought laundry detergents and fabric softeners are some of the most toxic household products in the average home. Expensive heavy duty chemical laundry cleaners and fabric softener have been implicated as being possible causes of breast cancer.
Available now from HarperCollins–Chickens in the Road: An Adventure in Ordinary Splendor, the wild and juicy memoir of my life at Stringtown Rising Farm. (Cows, cookies, high water, and love!) Plus special sections with recipes, crafts, and photographs. (What more could you ask for?)
Chickens in the Road | Author Suzanne McMinn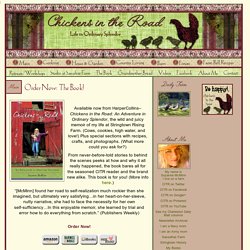 I'm not sure why life doesn't stop for a while on occasion, in order for me to catch up with everything, but it doesn't. Here is a peek into the last few weeks of our lives. Seth and his friend with their boat.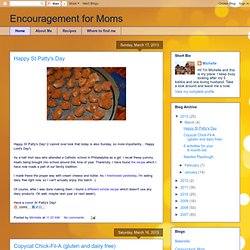 Encouragement for Moms
Frugal Granola
A couple weeks ago, I knew it was time to mix up a fresh bottle of our earache-soother oil, when one of our little ones was fussing over an earache that seemed to be getting worse instead of better. (Sometimes viral ear infections will go away on their own, so. I just kept an eye on it at first.) We had tackled the cold/cough that had run through our home, and were especially thankful for my little jar of homemade herbal cough syrup. It seemed to do the trick of soothing those wee morning hour coughs when nothing else did.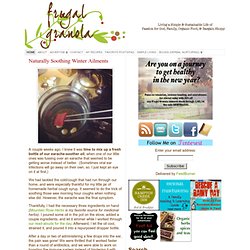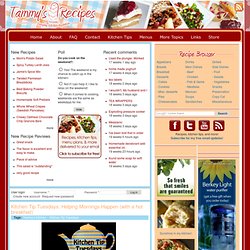 Tammy's Recipes | Everyday Kitchen Inspiration
One of the things I've learned is that every house has differences. Some things will be better (or easier); other things will be worse (or more difficult). When shopping for rental houses, I try to keep in mind the things that are truly important to me and for our family.
Web Image or HOT TOPICS >> • Plastic safety • Cherries • Female farmers • Easter eggs • Partner plants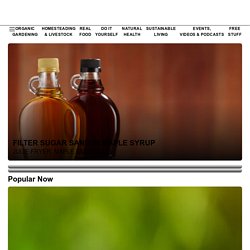 On Tuesdays and Thursdays, I post a picture and just a few words. Because hard as I try, there are just some days when dinner cooking doesn't happen and Chinese carryout comes to the rescue. "Frugality is so necessary to the happiness of the world, so beneficial in its various forms to every rank of man, from the highest of human potentates to the lowest laborer, and the miseries the neglect of it produces are so numerous and so grievous that it ought to be recommended for every variation of address and adapted to every class of understanding. He that is extravagant will quickly become poor…without frugality none can be rich, and with it, very few would be poor."