Portails pedagogiques
lasalledesprofs.fr - Page d'index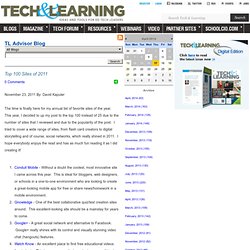 0 Comments November 23, 2011 By: David Kapuler Nov 23 Written by: 11/23/2011 3:54 AM ShareThis The time is finally here for my annual list of favorite sites of the year.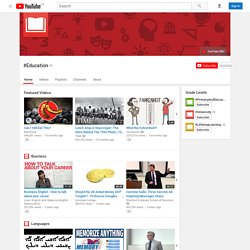 MIT Understanding Lasers and Fiberoptics full course by MIT Lasers are essential to an incredibly large number of applications. Today, they are used in bar code readers, compact discs, medicine, communications, sensors, materials processing, computer printers, data processing, 3D-imaging, spectroscopy, navigation, non-destructive testing, chemical processing, color copiers, laser "shows", and in the military. There is hardly a field untouched by the laser.
Create. Share. Learn. Where everyone can create, publish, share and take tests, exercises and assignments.