News
IMEMC News
Today True Resistanceto Tyranny On this unprecedented Friday, April 11 edition of the Alex Jones Show, Alex covers the latest on the BLM's tyranny in Nevada as well as new developments in technology which can empower rather than enslave humanity.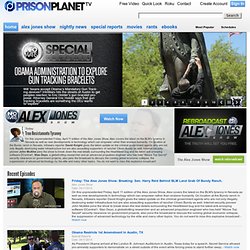 Welcome to Prison Planet TV
subMedia.tv
A History of the Black Bloc Part 1Click to playA look back at the popular street tactic The War on Christmas TreesClick to playIf Santa gave you coal... subMedia's coverage of worldwide resistance and evolution is a pleasure to behold - real, no-bullshit, truly independent, inspiring, enraging - at times funny, at others tragic; always brilliantly produced - consistently reminding us to push the boundaries of the dominant discourse. And FREE.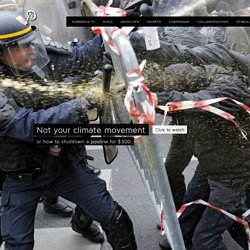 Alex Jones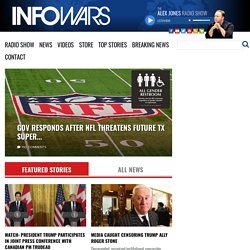 MIT Professor Exposes Climate Change Hysteria Mikael Thalen | "The opportunities for taxation, for policies, for control, for crony capitalism are just immense." Obama speech: Miller Lite commercial: less filling, tastes great
Democracy Now!
Mostly Water | "Canadian" and International alternative news