Harry Potter
Famous Inboxes
I kinda wanna be more than friends
Harry&Hermioneღ ~Drumming Song [AU]
Harry/Hermione | One Kiss | Deathly Hallows
‪HARREY PODDER: Say the Magic Word‬‏
Harry Potter | Marchin On
Harry Potter
Harry Potter Wizarding World Theme Park in Orlando, Florida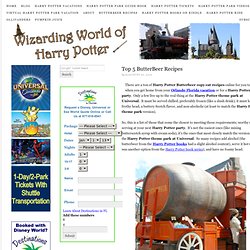 There are a ton of Harry Potter Butterbeer copy-cat recipes online for you to enjoy when you get home from your Orlando Florida vacation or for a Harry Potter party. Only a few live up to the real thing at the Harry Potter theme park at Universal. It must be served chilled, preferably frozen (like a slush drink), it must have a frothy head, a buttery Scotch flavor, and non-alcoholic (at least to match the Harry Potter theme park version). So, this is a list of those that come the closest to meeting those requirements; worthy of serving at your next Harry Potter party.
Harry Potter: The Quest
These are awesome! I love the style. And 'Cho the one that I want' is one of the very best puns I've ever heard.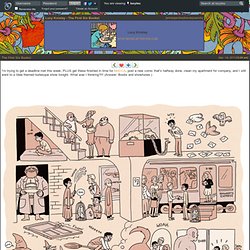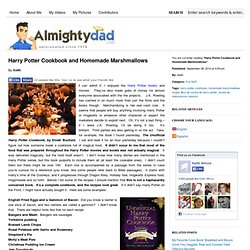 Harry Potter Cookbook and Homemade Marshmallows
I can admit it; I enjoyed the Harry Potter books and movies. They've also made gobs of money for almost everyone associated with the the projects. J.K.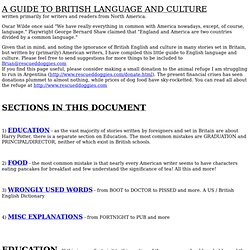 Given that in mind, and noting the ignorance of British English and culture in many stories set in Britain, but written by (primarily) American writers, I have compiled this little guide to English language and culture. Please feel free to send suggestions for more things to be included to Brian@rescueddoggies.com If you find this page useful, please consider making a small donation to the animal refuge I am struggling to run in Argentina (http://www.rescueddoggies.com/donate.html). The present financial crises has seen donations plummet to almost nothing, while prices of dog food have sky-rocketted. You can read all about the refuge at http://www.rescueddoggies.com 1) EDUCATION - as the vast majority of stories written by foreigners and set in Britain are about Harry Potter, there is a separate section on Education. The most common mistakes are GRADUATION and PRINCIPAL/DIRECTOR, neither of which exist in British schools.
A GUIDE TO BRITISH LANGUAGE AND CULTURE
harry-potter-yo-momma.jpg (JPEG Image, 465x930 pixels)
Final 'Harry Potter' Film Premiere Event Set - Science Fiction, Sci-Fi and Fantasy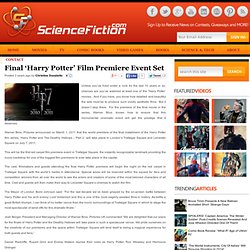 Unless you've lived under a rock for the last 10 years or so, chances are you've watched at least one of the 'Harry Potter' movies. And if you have, you know how detailed and beautiful the sets must be to produce such vividly aesthetic films. But it doesn't stop there. For the premiere of the final movie in the series, Warner Bros. knows how to ensure that this monumental cinematic event will get the prestige that it deserves. Warner Bros.
Lord Voldy - Harry Potter Tik Tok Parody !
Ravenclaws (Friday Parody)
Harry Potter vs. Voldemort Rap : Original Short
Voldemort's Singles Ad for OKMudblood, the Harry Potter Dating Site
Harry Potter @ 'Not to mention the pincers.' HD
Daniel Radcliffe, Emma Watson, Tom Felton and Rupert Grint on 'American Talk'
Shane Dawson's Harry Potter Gangsta Rap
Death Eater Response to Harry Potter Gangsta Rap w/ Shane Dawson
Severus Snape Auditions for Big Momma's House 3
Deathly Hallows Trailer vs. Breaking Dawn Trailer
Harry Potter vs. Twilight: Dance Battle with ShayCarl
THE HARRY POTTER RAP
Hallows (Harry Potter Parody of Halo by Beyonce)
Like a Horcrux - Harry Potter Parody
Deathly Hallows - Run This Town
Mud In My Blood by MudInMyBlood