Beauty
photo: justin coit for thebeautydepartment.com post designed by kristin ess Our email box is literally flooded with requests for updos so here's a fun one to get us all going!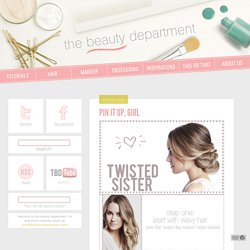 photo/post/graphic design: Kristin Ess One of my all time favorite hairstyles for a wedding or for red carpet is the most super simple chic chignon (say that 3 times fast!).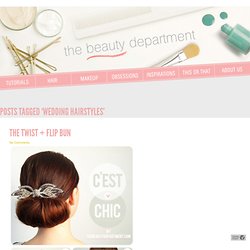 How to curl your hair with a sock! No heat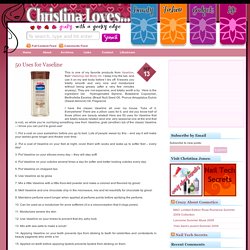 This is one of my favorite products from Vaseline, their Vitalizing Gel Body Oil.
Water Marble Tutorial. Supplies: orange stick or toothpick, shot glass or cup (the smaller the circumference, the less polish you end up wasting), room temp. water, nail polish, tape (optional, but it helps with the clean up) I like to begin by prepping my nails with base coat and one coat of polish.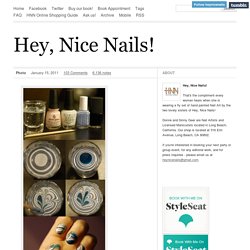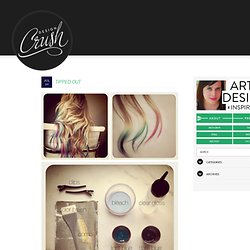 adele Oh I love it!!
29 May 2010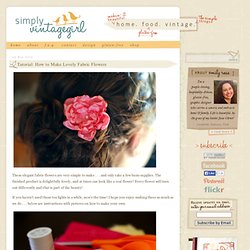 Last month I did a makeover story with Kelsie and had many requests for a maiden braid tutorial.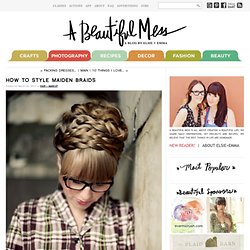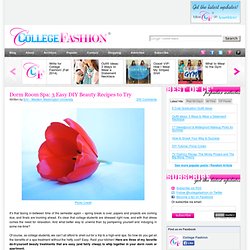 Photo Credit It's that taxing in-between time of the semester again – spring break is over, papers and projects are coming due, and finals are looming ahead. It's clear that college students are stressed right now, and with that stress comes the need for relaxation.
How to : My French, Funky French and Other Nail Designs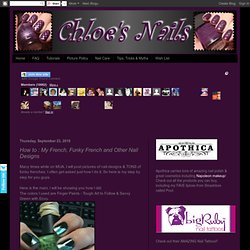 Many times while on MUA, I will post pictures of nail designs & TONS of funky frenches.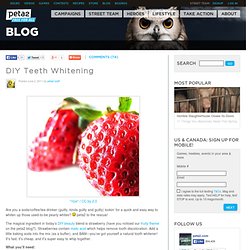 ^riza^ / CC by 2.0