Drama
Jimmy Kimmel and Seth Rogen in True Detective 2
22 Perfectly Devious Pieces Of Advice From Frank Underwood
23 Literal Gospels From The Mouth Of The Actual Angel Castiel
This Epic Note-Passing War On A Delayed Flight Wins Thanksgiving
Doctor Who (2005) - Serie TV
Is Doctor Who a Religion? | Idea Channel | PBS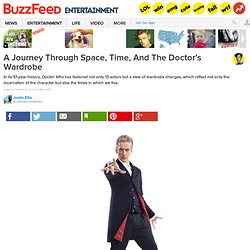 A Journey Through Space, Time, And The Doctor's Wardrobe
There's been 12 (OK, 13 — more on that later) incarnations of Doctor Who since the British TV series first debuted in 1963. For a man who's traveled time and space, fought Daleks and Cybermen, and saved the queen countless times, he's always done it with a sense of style. Last week, the BBC unveiled new Doctor Who star Peter Capaldi's costume as the next Doctor. It's an effortlessly cool and modern look, one I'd expect to start flooding menswear Tumblrs almost immediately. We all know what you wear speaks volumes about your personality.
Doctor Who - Demons Run when a Good Man Goes to War
Wibbly Wobbly Timey Wimey...Stuff
Doctor Who- Fezzes Are Cool
Doctor Who- Typography "Amy Remembers"
Doctor Who - The Eleventh Doctor is a Badass (NEW VERSION SOON)
Doctor Who: Epic Matt Smith Speech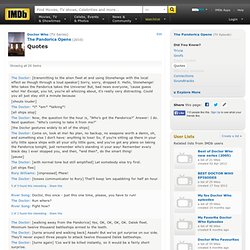 "Doctor Who" The Pandorica Opens (2010) - Memorable quotes
The Doctor: [transmitting to the alien fleet at and using Stonehenge with the local effect as though through a loud speaker] Sorry, sorry, dropped it. Hello, Stonehenge! Who takes the Pandorica takes the Universe! But, bad news everyone, 'cause guess who! Ha! Except, you lot, you're all whizzing about, it's really very distracting.
An Awful Lot of Running (Doctor Who).avi
Indisputable Proof That Doctor Who Is Based On Actual Events
the man with the key is king ♛
Tjardiis by Ikea
8666-1335633504-9.jpg (550×934)
Karen Gillan Talks Inspector Spacetime!
How John Barrowman found out he was the Face of Boe
Doctor Who Theme Super Nintendo Style And Other Whovian Awesomeness
Doctor Who: The First Question - 50th Anniversary Trailer (HD)
12 Pop Culture Icons Who Are Probably Time Lords
a-time-lord-wallflower: hungerybunny: tardisbluecommunity: theelbowpatch:
whenigrowupiwannabeadonut.tumblr.com/post/36538199730/a-time-lord-wallflower-hungerybunny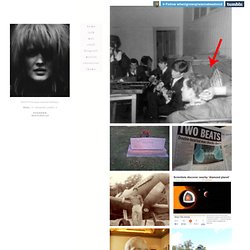 The Internet's Reaction To The Twelfth Doctor
Tendances des recherches - Recherche sur Recherche sur le Web : peter capaldi, matt smith, doctor who, david tennant - Dans tous les pays, De 2004 à ce jour
Lorsque vous calculez le volume de recherche associé à un sujet donné (Tokyo – Capitale du Japon), nos algorithmes prennent en compte de nombreuses requêtes de recherche différentes susceptibles de se rapporter au même sujet (東京, Токио, Tokyyo, Tokkyo, Japan Capital, etc). Lorsque vous évaluez le volume de recherche associé à une requête (Tokyo – Terme de recherche), nos systèmes ne prennent en compte que les recherches incluant cette chaîne de texte ("Tokyo").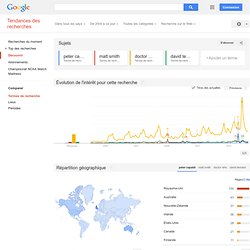 Bill-Mudron-Doctor-Who-Themed-Bayeux-Tapestry-Illustration.jpg (1800×1201)
Doctor Who 16-Bit RPG
Doctor Who Animation - 50 Years in Time and Space
Steven Moffat Explains The Big "The Day Of The Doctor" Twist
The Internet Has Feelings About "The Day Of The Doctor"
The 35 Greatest Easter Eggs From The "Doctor Who" 50th Anniversary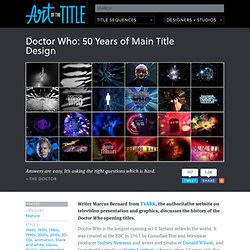 Writer Marcus Bernard from TVARK, the authoritative website on television presentation and graphics, discusses the history of the Doctor Who opening titles. Doctor Who is the longest-running sci-fi fantasy series in the world. It was created at the BBC in 1963 by Canadian film and television producer Sydney Newman and writer and producer Donald Wilson, and launched by producer Verity Lambert, who was then 27 years old. Her team, under Director Waris Hussein, recorded the first episode, "An Unearthly Child", by Anthony Coburn, first as a pilot in September 1963 and then again a few weeks later, for the launch transmission on 23rd November. Viewers were introduced to a mysterious elderly scientist, known only as the Doctor, who travels through time and space in a ship known as the TARDIS. He eventually turns out to be a benevolent alien from Gallifrey, the planet of the Time Lords, with the ability to transform or 'regenerate' his appearance 12 times.
Doctor Who: 50 Years of Main Title Design — Art of the Title
A force de vouloir ressembler à leurs cousines américaines, les séries françaises en ont presque oublié de regarder chez leurs voisines, les Britanniques. L'industrie de Sa Majesté, aussi vieille que celle d'Hollywood (environ 60 ans), a offert au petit écran une foule de classiques (Chapeau Melon et Bottes de Cuir, Le Prisonnier, Dr Who, Amicalement vôtre, etc.) et d'œuvres contemporaines marquantes (Skins, MI-5, Suspect n°1, Queer as Folk, etc.). Pourtant, ses moyens ne sont que légèrement supérieurs aux nôtres.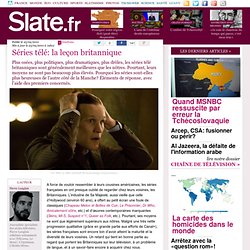 Séries télé: la leçon britannique
Dr Who map.jpg (1636×1047)
Maps
mwjnctylvB1t2r6v4o1_500.gif (400×640)
Benedict Cumberbatch touched your bottom., Joe: Just wait a second, I love him. I've just...
NASA has confirmed the existence of a real-universe analogue of Gallifrey, the fictional Time Lord planet that features in the BBC science-fiction drama series, Doctor Who. According to an article in theRegister, NASA came across what it calls a "transiting circumbinary multi-planet system" – in layman's speak, "two worlds orbiting two suns" – using its Kepler planet-hunting telescope, and the Register likens to "Doctor Who's Time Lord homeworld [of] Gallifrey – or alternatively the luxury-planet-builders' planet Magrathea [from] The Hitchhikers' Guide to the Galaxy"! The Register reports the lead author of the study, Jerome Orosz – associate professor of astronomy at San Diego State University – as saying, "Each planet transits over the primary star, giving unambiguous evidence that the planets are real." Read more... Digital Journal's Andrew Moran first reported on the discovery in January of this year, but the full study report has now been accepted by and published inScience.
Science confirms 'Doctor Who-type world, Gallifrey'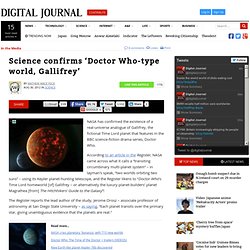 Sherlock - Serie TV
by Sherlock Holmes I'm Sherlock Holmes, the world's only consulting detective. I'm not going to go into detail about how I do what I do because chances are you wouldn't understand.
The Science of Deduction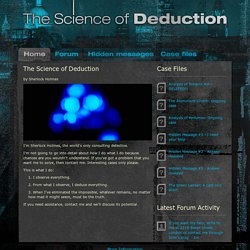 The blog of Dr. John. H. Watson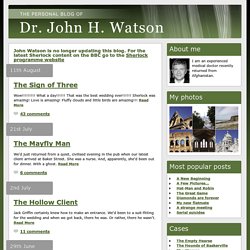 11th August The Sign of Three Wow!!!!!!!!! What a day!!!!!! That was the best wedding ever!!!!!!
Jim Moriarty's Skull Tie | BBC Sherlock | Sherlockology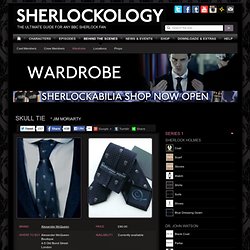 Alexander McQueen Dark Blue Skull Narrow Silk TieThis 100% silk tie gives formalwear a directional twist. Combining an elegant finish with an iconic skull and polka dot print ensure this contemporary classic lends your on-duty wardrobe instant edge. "I teamed it with a Spencer Hart round collar shirt and an Alexander McQueen tie with skulls on it.
The Doctor Vs. Sherlock
20 Things You May (or May Not) Know About BBC Sherlock
As culled from various interviews, the DVD commentaries and assorted miscellany. I tried not to go with the more obvious bits of trivia (like Benedict dyes his hair) but if you're a hardcore fan, you'll likely still know all of these anyway: Martin Freeman plays army doctor John Watson, formerly with the Royal Army Medical Corps. In real life, Martin's grandfather was a medic with the 150th Field Ambulance, RAMC, during World War II. Leonard Freeman was killed in a Luftwaffe attack on May 24, 1940, during the Battle of Dunkirk.Benedict Cumberbatch was the only actor asked to audition for the role of Sherlock, after Steven Moffat and Sue Vertue saw him in the film Atonement and Mark Gatiss, who'd worked with him on the film Starter for 10, vouched for him. Benedict's audition was filmed in Beryl Vertue's London flat, where she served tea and biscuits "like Mrs.
Honey, you should see me in a crown. - Sherlock BBC
Sherlock : The Reichenbach Fall recap
MVI_1929
Tumblr Reacts To The "Sherlock" Season 3 Premiere
Tumblr Reacts To The "Sherlock" Season 3 Finale
Le Trône de fer : Game of Thrones - Serie TV
Catelyn Stark et Daenerys recastées Secret de tournage sur la série Si Emilia Clarke (Daenerys) et, à un degré moindre, Michelle Fairley (Catelyn Stark) font partie des visages marquants de la saga Game of Thrones, à l'origine, leurs deux rôles étaient tenus par deux autres actrices. Dans le pilote tourné par Thomas McCarthy en 2009, ce sont effectivement l'actrice britannique Tamzin Merchant (vue dans Les Tudor...
All the Kills in the Game of Thrones by studioincandescence on deviantART
The following updates have been made, based on feedback. Updates : 1. Spellings fixed for Wights, Viserion, Weese, Lannister Guards
Sharebar 0 Cette semaine, grand coup de projecteur sur un acteur peu connu du grand public, et qui pourtant dégouline de charisme pour une taille très courte : le Moustachissime Peter Dinklage. Flaaak Magazine s'intéresse à cette petite personnalité au lieu de vous parler du prochain film de Canet et ses potes Lelouche, Cluzet et Magimel dans leur nouvelle maison à L'île De Ré. Comme quoi, être petit ça peut aussi vouloir dire être cool. Peter Dinklage dans le rôle de Tyrion Lannister de Game Of Thrones. Peter Dinklage a su faire son petit trou dans le monde du cinéma, sans pour autant être aidé.
Peter Dinklage, ce « petit-plus » de Game of Thrones | Flaaak magazine
GQ Men of the Year 2011 : Peter Dinklage
98042.jpg (434×2342)
Les effets de Game of Thrones sont impressionnants