Alvin794
Alvin
37 Things You'll Regret When You're Old. Homeless People Were Asked To Write Down A Fact About Themselves. Their Answers May Surprise You. Rethink Homelessness, an initiative of the Central Florida Regional Commission on Homelessness, recently asked a few homeless people to write down a fact about themselves that other people wouldn't know just by walking past them.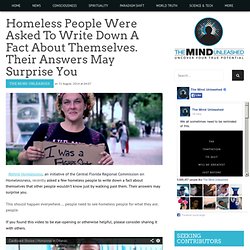 Their answers may surprise you. This should happen everywhere… people need to see homeless people for what they are; people.
Misc. Darwin's Battle with Anxiety. By Maria Popova A posthumous diagnosis of the paralyzing mental malady that afflicted one of humanity's greatest minds.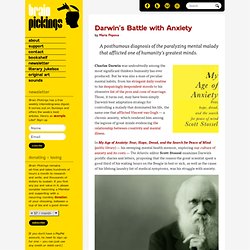 Charles Darwin was undoubtedly among the most significant thinkers humanity has ever produced. But he was also a man of peculiar mental habits, from his stringent daily routine to his despairingly despondent moods to his obsessive list of the pros and cons of marriage. There's More to Life Than Being Happy. "It is the very pursuit of happiness that thwarts happiness.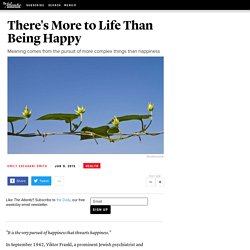 " Kacper Pempel/Reuters In September 1942, Viktor Frankl, a prominent Jewish psychiatrist and neurologist in Vienna, was arrested and transported to a Nazi concentration camp with his wife and parents. Three years later, when his camp was liberated, most of his family, including his pregnant wife, had perished -- but he, prisoner number 119104, had lived. The Oppressed Majority: A Poignant French Short Film about a World in Which Men Are Subject to Sexism. By Maria Popova A tragicomic day in the life of a man who struggles for equality in a mirror-image society dominated by women.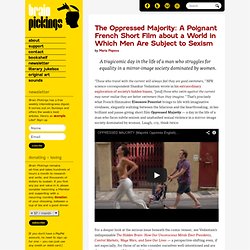 "Those who travel with the current will always feel they are good swimmers," NPR science correspondent Shankar Vedantam wrote in his extraordinary exploration of society's hidden biases, "[and] those who swim against the current may never realize they are better swimmers than they imagine." That's precisely what French filmmaker Eleonore Pourriat brings to life with imaginative vividness, elegantly waltzing between the hilarious and the heartbreaking, in her brilliant and pause-giving short film Oppressed Majority — a day in the life of a man who faces subtle sexism and unabashed sexual violence in a mirror-image society dominated by women. Laugh, cry, think twice:
Psychology. Consciousness. Pondering. Questionable New Age Stuff. Information and How-to's.
---