Tutor Resources
Boss Tweed - Thomas Nast
YourCollegeTutors.com – USC College Students
The Parents Zone at Internet4Classrooms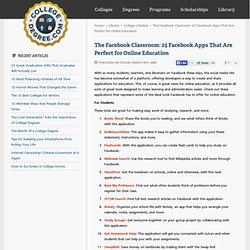 With so many students, teachers, and librarians on Facebook these days, the social media site has become somewhat of a platform, offering developers a way to create and share applications for education. This, of course, is great news for online education, as it provides all sorts of great tools designed to make learning and administration easier. Check out these applications that represent some of the ideal tools Facebook has to offer for online education. For Students These tools are great for making easy work of studying, research, and more.
The Facebook Classroom: 25 Facebook Apps That Are Perfect for Online Education
lessonplanet.com/login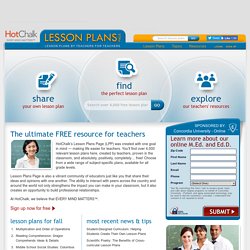 HotChalk's Lesson Plans Page (LPP) was created with one goal in mind — making life easier for teachers. You'll find over 4,000 relevant lesson plans here, created by teachers, proven in the classroom, and absolutely, positively, completely… free! Choose from a wide range of subject-specific plans, available for all grade levels. Lesson Plans Page is also a vibrant community of educators just like you that share their ideas and opinions with one another. The ability to interact with peers across the country and around the world not only strengthens the impact you can make in your classroom, but it also creates an opportunity to build professional relationships.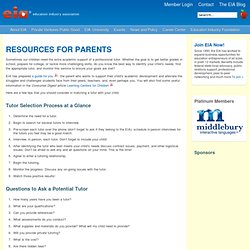 Resources for Parents
Sometimes our children need the extra academic support of a professional tutor. Whether the goal is to get better grades in school, prepare for college, or tackle more challenging skills, do you know the best way to identify your child's needs, find the appropriate tutor, and monitor this service to ensure your goals are met? EIA has prepared a guide for you : the parent who wants to support their child's academic development and alleviate the struggles and challenges students face from their peers, teachers, and, even perhaps you.
5 Steps to Registering Your Business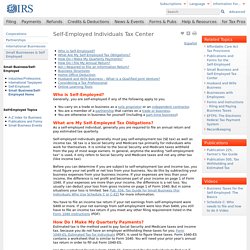 Who is Self-Employed? Generally, you are self-employed if any of the following apply to you. You carry on a trade or business as a sole proprietor or an independent contractor. You are a member of a partnership that carries on a trade or business. You are otherwise in business for yourself (including a part-time business) What are My Self-Employed Tax Obligations?
Self-Employed Individuals Tax Center
Home Tutoring Plus, In-Home Tutoring in CA, We come to you!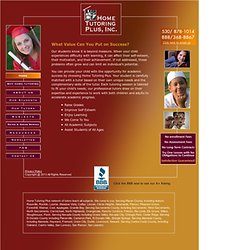 Our students know it is beyond measure. When your child experiences difficulty with learning, it can affect their self-esteem, their motivation, and their achievement. If not addressed, these problems often grow and can limit an individual's potential. You can provide your child with the opportunity for academic success by choosing Home Tutoring Plus.
Standardized Testing and Reporting - STAR
Tutoring Cycle Self-Assessment
The goal of tutoring is to help tutees increase their confidence and learn how to learn independently, eventually reducing their dependence on tutoring. By following these steps, tutors can help tutees become more independent learners. This cycle can be adapted for all subjects, and for group, individual, and drop-in tutoring.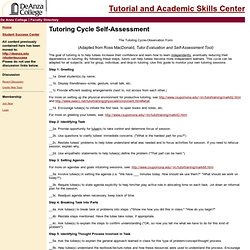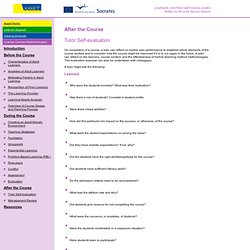 Tutor Self-evaluation
After the Course Tutor Self-evaluation On completion of a course, a tutor can reflect on his/her own performance to establish which elements of the course worked and to consider how the course might be improved if it is to run again in the future. A tutor can reflect on the learners, course content, and the effectiveness of his/her teaching method methodologies. This evaluation exercise can also be undertaken with colleagues. A tutor might ask the following: