Google
Life in the Googleplex Photo Essay
About Google Shared Stuff
Keyboard shortcuts help you save time by allowing you to never take your hands off the keyboard to use the mouse. You'll need a Standard 101/102-Key or Natural PS/2 Keyboard to use the shortcuts. Tip : Press ? in Gmail to see a list of keyboard shortcuts.
Web 2.0 Innovation Map
zeit·geist | Pronunciation: 'tsIt-"gIst, 'zIt | Function: noun | Etymology: German, from Zeit (time) + Geist (spirit) | Date: 1884 | Meaning: the general intellectual, moral, and cultural climate of an era. "Zeitgeist" means "the spirit of the times", and Google reveals this spirit through the aggregation of millions of search queries we receive every day. We have several tools that give insight into global, regional, past and present search trends.
google.dirson.com - noticias de google en español
Zeitgeist Archivo
google touch
By using our site, you consent to this privacy policy: This website allows third-party advertising companies for the purpose of reporting website traffic, statistics, advertisements, "click-throughs" and/or other activities to use Cookies and /or Web Beacons and other monitoring technologies to serve ads and to compile anonymous statistics about you when you visit this website.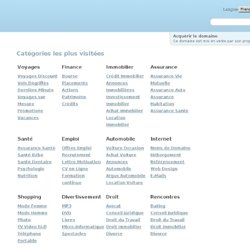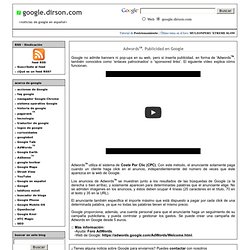 adwords publicidad - google.dirson.com
Google no admite banners ni pop-ups en su web, pero sí inserta publicidad, en forma de 'Adwords TM ', también conocidos como 'enlaces patrocinados' o 'sponsored links'.