Photography
Inspiring photographers. Inspiration. Contests. Eric Melzer. 100 Helpful Photography Tutorials for Beginners and Professionals. Photography as both a profession and a hobby is an incredibly expansive topic that covers a remarkably vast range of subjects from science and art.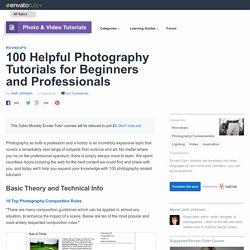 No matter where you lie on the professional spectrum, there is simply always more to learn. We spent countless hours scouring the web for the best content we could find and share with you, and today we'll help you expand your knowledge with 100 photography related tutorials! Basic Theory and Technical Info. BACK TO THE FUTURE : Irina Werning - Photographer. I love old photos.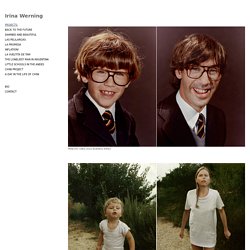 I admit being a nosey photographer. As soon as I step into someone else's house, I start sniffing for them. Most of us are fascinated by their retro look but to me, it's imagining how people would feel and look like if they were to reenact them today… Two years ago, I decided to actually do this. So, with my camera, I started inviting people to go back to their future.. Now its time for KOREA, TAIWAN AND TOKYO.
---