Self-help
Challenges | Tiny Buddha - Part 2
25 Great Quotes to Inspire and Brighten Your Day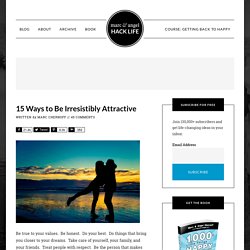 15 Ways to Be Irresistibly Attractive
post written by: Marc Chernoff Email Be true to your values. Be honest.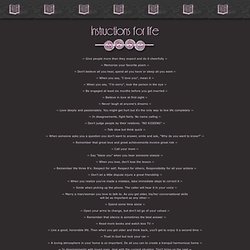 ~ Give people more than they expect and do it cheerfully ~ ~ Memorize your favorite poem ~ ~ Don't believe all you hear, spend all you have or sleep all you want ~
Instructions for life
Enlightened Perspective | analyfe
100 Tips About Life, People, and Happiness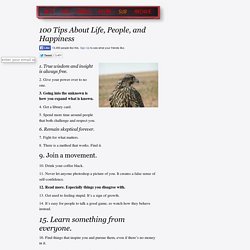 1. True wisdom and insight is always free. 2. Give your power over to no one.
Rules of Life, Life Quotes, Tumblr Quotes, Relatable Quotes, Inspirational Quotes
Brain Fitness And Memory Programs, Brain Training - CogniFit
Book - 9 insights on&life
Sometimes All You Need Is A Little Inspiration to Keep Rolling
How to Win Friends and Influence People by Dale Carnegie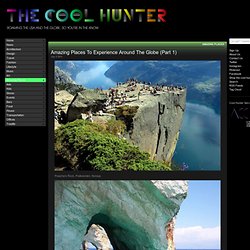 The Cool Hunter - Amazing Places To Experience Around The Globe (Part 1)
Preachers Rock, Preikestolen, Norway Blue Caves - Zakynthos Island, Greece Skaftafeli - Iceland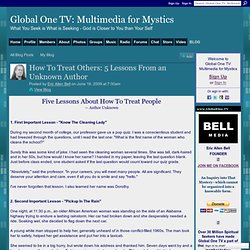 How To Treat Others: 5 Lessons From an Unknown Author - Global One TV
Five Lessons About How To Treat People -- Author Unknown 1. First Important Lesson - "Know The Cleaning Lady"