Cooking
The Daily Dish — Busy mom of five shows you how to save money,eat better & make delicious food your whole family will love. Our Best Bites | Tips, Tricks, and Tastes from Two Real-Life Kitchens. The Pioneer Woman Cooks. This is a very special recipe for two important reasons: One, it's delicious, hearty, and comforting.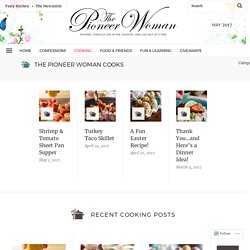 Noodles. Meatballs. Mommy? Im Hungry! Recipe Blog. Mom's Cooking Club. Meet Me in the Kitchen. Kalyn's Kitchen. Recipe for Easy Cheesy Zucchini Bake. When I noticed how many people are visiting my round-up of 20 Zucchini Recipes I knew it was time to share this fantastic new zucchini recipe called Easy Cheesy Zucchini Bake, recommended by my sister Pam.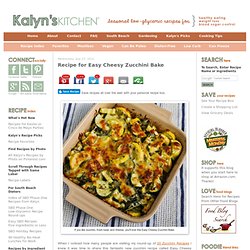 She found the recipe in Penzeys Back to School 2011 Catalog , where it was submitted by Karen Niessing. Pam changed the recipe a little and then I changed it a tiny bit more, and we were both impressed with how this very basic idea of tossing zucchini with a few fresh and dried herbs and cheese and then baking it can produce a dish that's so delicious. Food for Hungry Soul. Dine & Dish Family friendly recipes & menu planning ideas. Cooking with Cristine. The Swans. The Life & Loves of Grumpy's Honeybunch. Homemade Baby Food Recipes - Gourmet Baby Food Recipes by The Baby Chef. Lynn's Kitchen Adventures :: wholesome and delicious meals from my table to yours. What A Dish! Family Fresh Cooking. Quick easy cooking family recipes of appetizers breakfast lunch dinner desserts and left overs with ingredients in pantry or food storage.
This Week for Dinner – Weekly Meal Plans, Dinner Ideas, Recipes and More! Mommy's Kitchen. Six Sister's Stuff. Sweet Peas and Pumpkins. Christina's Guide to Feeding the Family. Mommy Hates Cooking. Savory Sweet Life-Easy Recipes for Everyday Cooking.