Tweets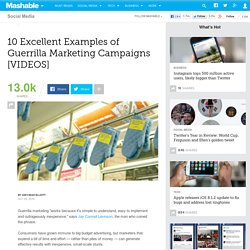 Guerrilla marketing "works because it's simple to understand, easy to implement and outrageously inexpensive," says Jay Conrad Levinson , the man who coined the phrase.
Interactive Infographic: Coca-Cola vs. Pepsi
The Coke VS.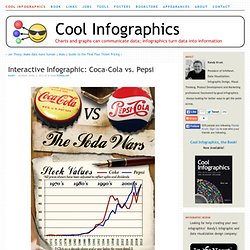 Facebook, Twitter, Reddit, Pinterest – A Case Study In Social Media Demographics [INFOGRAPHIC]
Study: Only 1% of Facebook 'Fans' Engage With Brands | Digital
Spotify Details Strategic Partnership with Coca-Cola
Spotify CEO Daniel Ek announced on Wednesday during an Ad Age Digital conference in New York City that it is partnering with companies such Coca-Cola and will build branded apps for them within the music platform.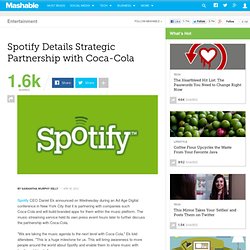 Defining successful social media engagement can be incredibly difficult.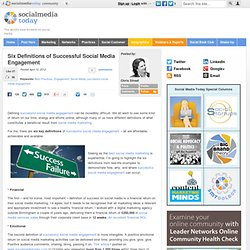 Six Definitions of Successful Social Media Engagement
and Coca-Cola® Arctic Home: Coca-Cola®
Recyclebank | Coca-Cola
Ferris Bueller's Day Off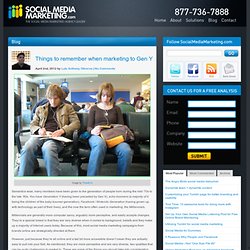 Things to remember when marketing to Gen Y
Semantics wise, many monikers have been given to the generation of people born during the mid-'70s to the late '80s.
Where The Ladies At? Pinterest. 2 Million Daily Facebook Users, 97% Of Fans Are Women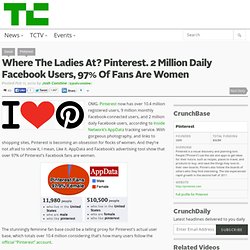 OMG. Pinterest now has over 10.4 million registered users, 9 million monthly Facebook-connected users, and 2 million daily Facebook users, according to Inside Network's AppData tracking service.
Microsoft Surface 2.0
Top 100 Social Media Colleges - StudentAdvisor
It was only a few days ago when Google+ finally gave us access to brand pages – the moment we have been anticipating since summer.
13 Cool Examples of Google+ Brand Pages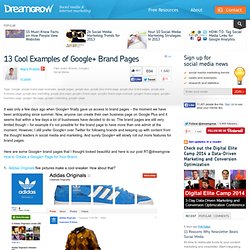 Google+-Infographic1.jpeg (962×2883)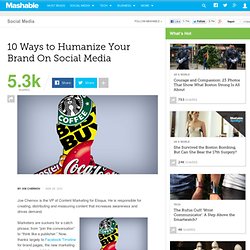 Joe Chernov is the VP of Content Marketing for Eloqua.
Pinterest is Now the No. 3 Social Network in the U.S. [STUDY]
Curiosity is a human trait that makes us want to discover what lies beyond the horizon, over the ocean or what can be seen and experienced from the top of a beckoning mountain.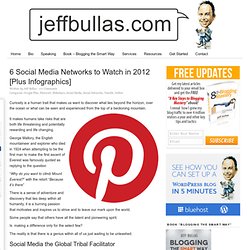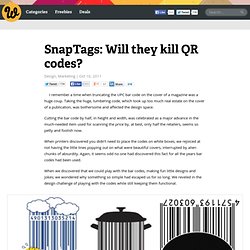 SnapTags: Will they kill QR codes?
I remember a time when truncating the UPC bar code on the cover of a magazine was a huge coup.
Social Marketing Compass
It's hardly news that young adults are the most digitally connected, but now Nielsen has come up with a new name for this group based on their common behaviors: "Generation C."
10 Facts about Consumer Behavior on Facebook - Social Media Quickstarter
7 Essential Steps for a Successful Social Media Campaign
Successful social media campaigns require careful strategy to generate the type of feedback, interaction & sales you're seeking.
6 Ways to Bring Your Next Event to Life with Social Media
Managing Social Media Crisis and Negative Feedback
QR Codes vs SnapTags