23/02/2012 - DropZone
Music Everywhere - play and learn guitar with Tabber - join music communities. Amon - Server monitoring, simplified logging and error tracking for web apps. Photoshop Rehab: Advanced Graphic Design with CSS | Tom Giannattasio. FANN – neural networks made easy. Convergence!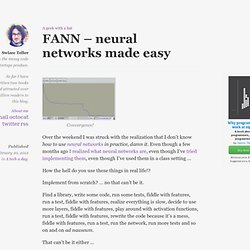 Over the weekend I was struck with the realization that I don't know how to use neural networks in practice, damn it. Even though a few months ago I realized what neural networks are, even though I've tried implementing them, even though I've used them in a class setting … How the hell do you use these things in real life!? Implement from scratch? … no that can't be it. SimpleUPC - Product UPC, Info, Nutrition, and Images. Addons for VLC - addons.videolan.org. Hacker Dojo. Coderbyte.
Python Data Analysis Library — pandas: Python Data Analysis Library. SebDeclercq/Bookmarks-manager - GitHub | Pearltrees to SqlLite. Groupes - Play 2.0 release candidate is ready! Martin Kool - Game Developer Gives 7-Year-Old Best Birthday Present Ever. UPDATE Feb 24: CultOfMac covers this story and informs us Zias' level will be added to iOS as well!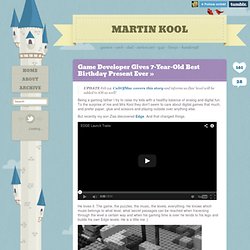 Being a gaming father I try to raise my kids with a healthy balance of analog and digital fun. To the surprise of me and Mrs Kool they don't seem to care about digital games that much, and prefer paper, glue and scissors and playing outside over anything else. But recently my son Zias discovered Edge. And that changed things. He loves it. Singly. GNU Radio - WikiStart - gnuradio.org. Playfic. Koneki - Lua Development Tools. Code Assistance — Still writing code, but quicker.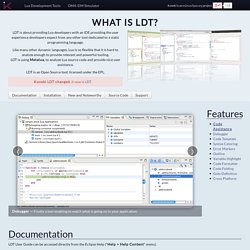 Debugger — Finally a tool enabling to watch what is going on in your application. Code Template — Use common statements quicker. An API Ontology. 12 February 2011 NOTE: The alpha of my book on APIs is out!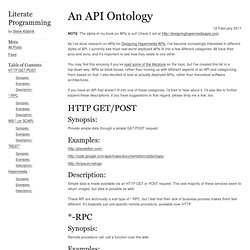 Check it out at. CodeBrief. News.ycombinator.com. Asciiflow - ASCII Flow Diagram Tool.
---