23/02/2012 - DropZone
Music Everywhere - play and learn guitar with Tabber - join music communities
Amon - Server monitoring, simplified logging and error tracking for web apps
Photoshop Rehab: Advanced Graphic Design with CSS | Tom Giannattasio
Convergence! Over the weekend I was struck with the realization that I don't know how to use neural networks in practice, damn it.
FANN – neural networks made easy | A geek with a hat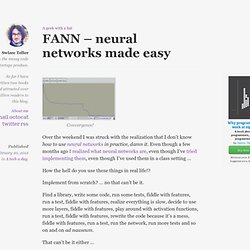 SimpleUPC - Product UPC, Info, Nutrition, and Images
Addons for VLC - addons.videolan.org
Hacker Dojo
SebDeclercq/Bookmarks-manager - GitHub | Pearltrees to SqlLite
Groupes - Play 2.0 release candidate is ready!
>< guillaume.b...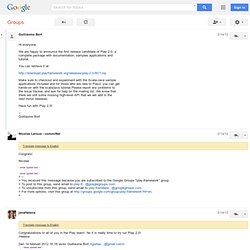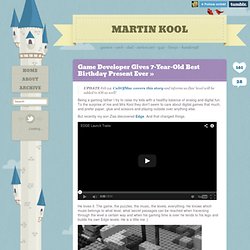 UPDATE Feb 24: CultOfMac covers this story and informs us Zias' level will be added to iOS as well! Being a gaming father I try to raise my kids with a healthy balance of analog and digital fun.
Martin Kool - Game Developer Gives 7-Year-Old Best Birthday Present Ever
GNU Radio - WikiStart - gnuradio.org
Koneki - Lua Development Tools
Code Assistance — Still writing code, but quicker. Debugger — Finally a tool enabling to watch what is going on in your application. Code Template — Use common statements quicker.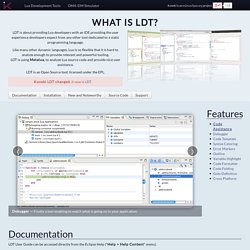 NOTE : The alpha of my book on APIs is out! Check it out at http://designinghypermediaapis.com . As I've done research on APIs for Designing Hypermedia APIs , I've become increasingly interested in different styles of API.
An API Ontology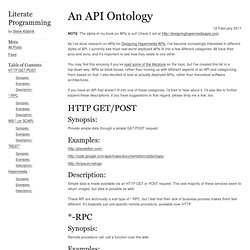 rs App: Cheers to what you love!
Qualys SSL Labs - Projects / SSL Server Test / news.ycombinator.com