Watch
I'm watching it
Watch Desperate Housewives Online Desperate Housewives is an Emmy and Golden Globe award-winning American television comedy-drama series, created by Marc Cherry, that began airing on October 3, 2004 on ABC. It is the most popular show in its demographic worldwide, with an audience of approximately 119 million viewers. Desperate Housewives Perusing the perfect neighborhood, the ideal homes wherein dyed-in-the-wool families live, you might be tempted to think that there's really nothing interesting to look at.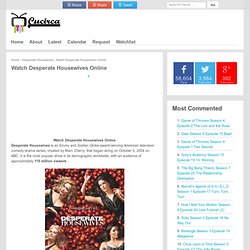 Watch Desperate Housewives Online
Free Audio Books - A Little Princess. Listen to free audio books online.
Parental Control HistoryCloseSign in to get the most from 4oD History View your own personal 4oD history, useful if you share a computerKeep track of the last 50 shows you watched or started watchingResume unfinished shows from the point you stopped watching FavouritesCloseStart using Favourites today Look out for the add to Favourites button as you browse the siteUse the buttons to create a list of all your favourite showsNew 4oD episodes are flagged here so you don't miss out FIRST BROADCAST: Mon 27 September 2010E4 Duration: 24:19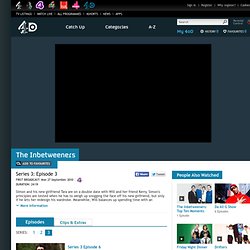 The Inbetweeners