Cooking
Top 100 Foods to Improve Your Productivity. Besides eating to lose weight, why not eat to improve your productivity?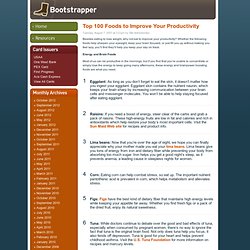 Whether the following foods help sharpen your eyesight, keep your brain focused, or just fill you up without making you feel lazy, you'll find they'll help you keep your day on track. Energy and Brain Foods. Visual Recipes - Free Recipes with Step-by-Step Pictures. Seven Surprising Uses for Baking Soda - Health. Let us be clear: Baking soda is not going to permanently cure your acne or turn back the cruel hand of time.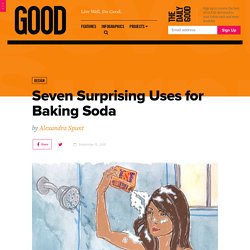 But if you're looking to detoxify your body and your household, this multitasking ingredient will make your life easier (and more beautiful) without denting your coffers. Mom may have taught you that baking soda will make your bread rise and your fridge smell better, but did you know of its many cosmetic applications? Even the ancient Egyptians—and what beauty post would be complete without them? —used a compound similar to baking soda as soap.
Meals. Breakfast. Multilink sites. Healthy Food. Sweet things.
---