Cake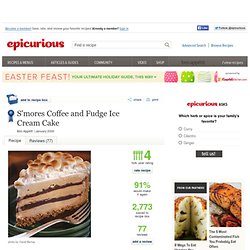 Preheat oven to 350°F. Finely grind graham crackers, toasted almonds and 3 tablespoons sugar in processor. Add 1/2 cup melted butter; process mixture until moist crumbs form. Press graham cracker mixture onto bottom and up sides of 9-inch-diameter springform pan with 2 3/4-inch-high sides. Bake crust until edges are golden, about 12 minutes.
That's quite the title, isn't it? I know it's kind of long but I thought it was imperative that you all understand just how much awesomeness is contained in this one dessert. It starts out with a graham cracker crust, then a layer of caramel and pecans, lots of caramelized apples, topped with a layer of cheesecake, and finished off with whipped cream swirled with more caramel and pecans.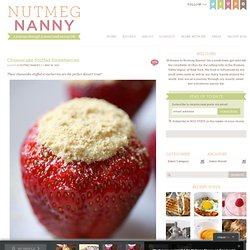 Cheesecake Stuffed Strawberries Can I just say that I have died and gone to heaven. Cheesecake stuffed strawberries….how have I not made these before?!
Here's a little something you should know about me. I have a head full of statistics. I hear one and it sticks. Mr. Fit's teases me about the fact the a rare week goes by that I don't reference one.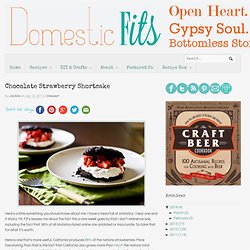 Chocolate Strawberry Shortcake | Domestic Fits
This is a monkeyhead concoction so please don't be disappointed with me that it's not 100% homemade. Sometimes as a mom you have to go with your childrens ideas in order to lift their creative wings. Monkey One loves cheesecake and caramel, Monkey Two has a passion for brownies you put the two of these knuckleheads together and look at what they come up with… Caramel Brownie Cheesecake. You gotta love the way these boys think. To see their vision come to fruition we used one of our favorite brownie mixes, a no bake white chocolate cheesecake recipe from Williams-Sonoma and we tried Jamie's homemade caramel recipe from My Baking Addiction .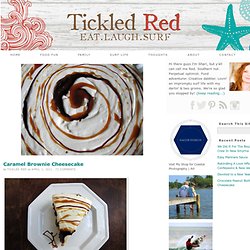 I've always had a penchant for sunshine in a jar. Doesn't the very phrase itself, "sunshine in a jar," roll off your tongue and fill your mouth with magic? While I've never yet found myself a sunshine in a jar, I think we may have just concocted it in our kitchen tonight. In this simple recipe, a basic white cake is turned into a slew of bright colors, baked to perfection, then topped with a creamy white frosting. Cakes baked in jars can be topped with traditional metal canning lids and stored in the fridge for up to five days. They make a great treat to ship to someone, so long as you can ensure delivery to it's final destination within 3 days.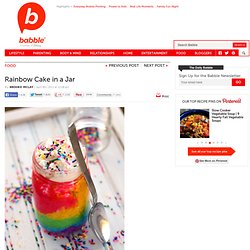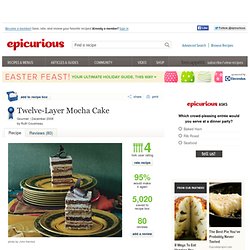 Twelve-Layer Mocha Cake Recipe at Epicurious
Make cake layers: Preheat oven to 350°F with rack in middle. Butter 1 sheet pan and line bottom with parchment paper, then butter parchment. Dust with flour, knocking out excess. Whisk together yolks, milk, vanilla, and 1/2 cup sugar in a large bowl until combined well, then whisk in flour and salt until smooth. (Batter will be thick.) Beat whites with an electric mixer until they just hold soft peaks.