TimeWaster
Neave.com ...the interactive playground of Paul Neave. Amazing Kinetic Typography Examples. Kinetic typography—the technical name for "moving text"—is an animation technique mixing motion and text.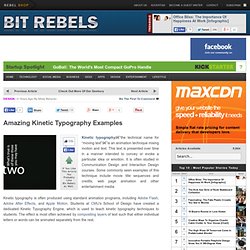 This text is presented over time in a manner intended to convey or evoke a particular idea or emotion. It is often studied in Communication Design and Interaction Design courses. Some commonly seen examples of this technique include movie title sequences and credits, web page animation and other entertainment media. Kinetic typography is often produced using standard animation programs, including Adobe Flash, Adobe After Effects, and Apple Motion.
Students at CMU's School of Design have created a dedicated Kinetic Typography Engine, which is used to teach kinetic typography techniques to students. Project two. Profane Game. EYEZMAZE. Jackson Pollock. Wildcard. Viscosity - The Modern Art Generator. Arms. Draw my thing. Games for the Brain. OneMoreLevel.com. Statetris. The Road Less Taken. The 150 Best Online Flash Games. It was a long and exhausting task: playing hundreds of online games for hours in a row, day after day.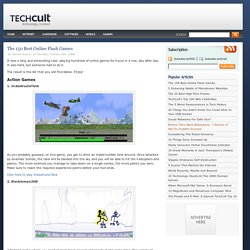 It was hard, but someone had to do it. The result is the list that you will find below. Enjoy! Action Games 1. 25 Really Addictive Flash Games. UPDATED!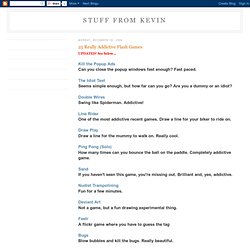 See below... Kill the Popup AdsCan you close the popup windows fast enough? Fast paced. The Idiot TestSeems simple enough, but how far can you go? ZWOK. Human Brain Cloud. A Moment On Earth Mosaic. Yellowtail. Amazing Instant Ascii Cam.
---