E-Learning Tools for Education
e-Learning Tools, Articles and Resources
educational challenges Among explore's founding principles are "Share What You Know" and "Never Stop Learning."
Online Brainstorming Sites
Herramientas 2.0 para la enseñanza de idiomas
212: The Extra Degree | Simple Truths
más de 150 herramientas gratuitas para crear materiales didácticos on line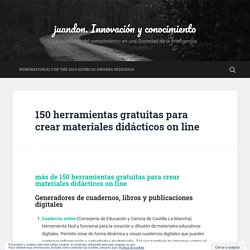 36 Tools for Digitising your ELT Course Book
Online Vocabulary Practice Sites
Video Chat, Chat and communication tools
Learning a new language is always daunting, especially when that language is as full of weird rules and contradictions as English. Even native speakers sometimes have trouble mastering the nuances of tense and grammar. Fortunately, if you're originally a non-English speaker, there are a fantastic amount of resources online to help you master the English language.
50 Essential Resources for ESL Students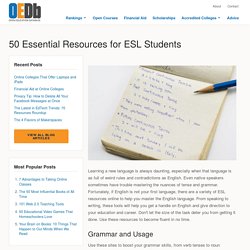 Wolty - a simple language notebook for you and your friends
Online Listening Tools and Sources for ESL
Create a new thread to discuss your topic online. | Mr.Thread
Online Aunthentic Reading Sources
Sitemap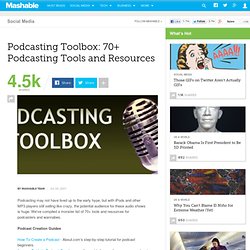 Podcasting may not have lived up to the early hype, but with iPods and other MP3 players still selling like crazy, the potential audience for these audio shows is huge. We've compiled a monster list of 70+ tools and resources for podcasters and wannabes. How To Create a Podcast – About.com's step-by-step tutorial for podcast beginners.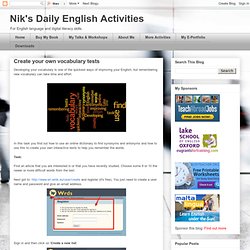 Developing your vocabulary is one of the quickest ways of improving your English, but remembering new vocabulary can take time and effort. In this task you find out how to use an online dictionary to find synonyms and antonyms and how to use this to create your own interactive tests to help you remember the words.
Create your own vocabulary tests
Technology Seminar IH Brno 26 Feb 2011
Internet Catalogue
Teaching Young Learners