Economists
1.
The contributions of Piero Sraffa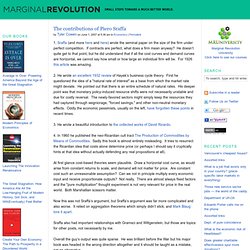 Anwar Shaikh - Economics Department, New School for Social Research
Nobuo Okishio ( 置塩 信雄 ? , January 2, 1927–November 13, 2003) was a Japanese Marxian economist and emeritus professor of Kobe University . In 1979, he was elected President of the Japan Association of Economics and Econometrics, which is now called Japanese Economic Association.
Nobuo Okishio