Libros
Having never taken a business class in college I find that I read and listen to a lot of business books to round out my education. The books usually aren't "How to Manage Your Cash Flow" but rather get me to rethink the way I run my business, which--despite no business classes or diploma--continues to be in business 13 plus years after I started it.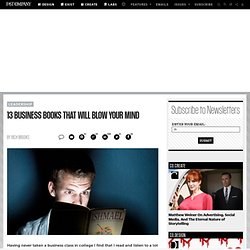 Para Que Estudiar si Lo podes Descargar /2/reactivado/
Audiolibros para lograr todo lo que te propones!
.::Ebooks & Tutoriales::.
PDF gratis