Curiosidades
Home.tiscali.nl/annejan/swf/timeline.swf. The 30 Best Films of the Decade. 20.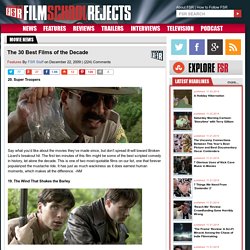 Super Troopers Say what you'd like about the movies they've made since, but don't spread ill-will toward Broken Lizard's breakout hit. The 15 Best Miramax Films. Today, the indie world and the film world at large lost a giant in the field, watching Disney close the doors and turn the lights off on Miramax.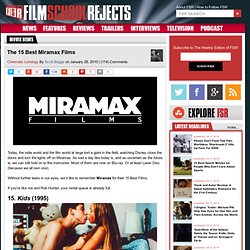 As sad a day like today is, and as uncertain as the future is, we can still hold on to the memories. Most of them are now on Blu-ray. How to control your dreams. 2012 March 12 - The Scale of the Universe Interactive. Discover the cosmos!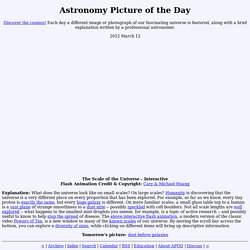 Each day a different image or photograph of our fascinating universe is featured, along with a brief explanation written by a professional astronomer. 2012 March 12 The Scale of the Universe - Interactive Flash Animation Credit & Copyright: Cary & Michael Huang Explanation: What does the universe look like on small scales? Top 100 Tuesday: 100 Best Movies of the Decade. EmailEmail We are leaving Kubrick behind and fast approaching Hyams.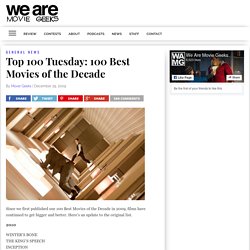 If you get that reference, go grab yourself a cookie. It is time for us to reflect back on the decade that was. On January 1st, 2000, Disney released FANTASIA 2000. On Wednesday, December 30th, 2009, THE WHITE RIBBON is set to bow. Best behind-the-scenes photos from classic films. A selection of some of the most awesome Behind-the-scenes shots.Back when set designs were huge and hand made, when special effects where mechanic and photographic and film stars were risking their lives on the set.A self portrait of Stanley Kubrick with his daughter, Jack Nicholson and the crew @ the set of The Shining. on the set of Fritz Lang's Metropolis — the actress inside the Maria robot taking a breather.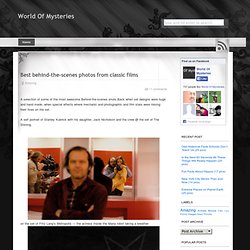 The Empire Strikes Back - filming the Crawl. Pirate.swf. How-To: Easily Remove the Vocals from Most Songs | r3dux.org. WebData/FlashFun/flash/thankyou.swf. Amazingcolorwalltrick.gif (500×375) Holophonic Sound. Be sure to listen to any Holophonic recordings with headphones.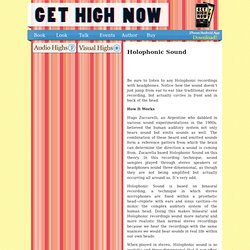 Notice how the sound doesn't just jump from ear to ear like traditional stereo recording, but actually circles in front and in back of the head. How It Works. Super Macro Your Cellphone Camera With A DVD Lens. I'll admit, Super Macro Your Cell Phone Camera With A DVD Lens is one weird title.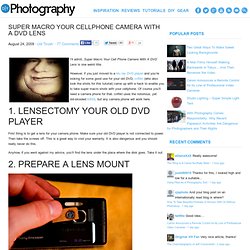 However, if you just moved to a blu ray DVD player and you're looking for some good use for your old DVD, cnflikt (who also took the shots for this tutorial) came up with a hack to enable you to take super macro shots with your cellphone. Of course you'll need a camera phone for that. cnflikt uses the notorious, yet old-skooled K800i, but any camera phone will work here. INDUSTORIOUS CLOCK ||| MONO*CRAFTS3.0. Stripes.
---