Programmation
35 Google open-source projects that you probably don't know
This text is translation of: 34 projekty Open Source udostępnione przez Google Update: Currently list is longer than 35 projects, during change from Polish to English I have added one new project - and this is why title says 35 instead 34 ;). After updates there are even more! Sorry for your confusion. Google is one of the biggest companies supporting OpenSource movement, they released more than 500 open source projects(most of them are samples showing how to use their API).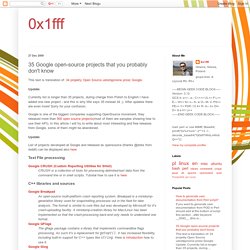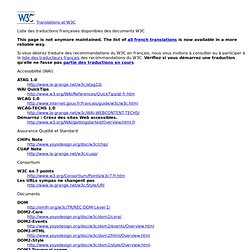 Liste des traductions Fran?aises disponibles des sp?cifications du W3C
Translations at W3C Liste des traductions françaises disponibles des documents W3C This page is not anymore maintained.
Published by Chris Coyier This post was originally published on August 21, 2009 and is now being being republished as it has been entirely revised. Both original methods are removed and now replaced by four new methods.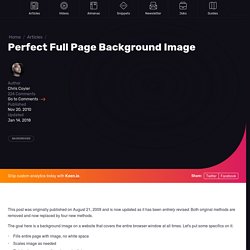 digg PHP is the most popular and widely accepted server side scripting language among developers due to its easy to learn nature, free of cost and its large ever increasing helpful community, we usually seen in wordpress blog platforms, wordpress blogs totally build in PHP language. Today we presenting first time PHP tutorials roundup which are fully contained helping techniques and tips of most useful language PHP, It is the widely-used, free, and efficient alternative to competitors such as Microsoft's tools, every web developer know PHP most suited language for web development and can be embedded directly into the HTML, you can idea when ever you write code about that syntax is very similar to Perl and C language.
35 Really Useful PHP Tutorials And Development Techniques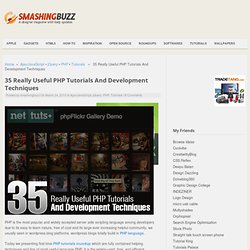 XML pour les bibliothécaires : un manuel et un atelier
cURL is a tool for transferring files and data with URL syntax, supporting many protocols including HTTP, FTP, TELNET and more. Initially, cURL was designed to be a command line tool. Lucky for us, the cURL library is also supported by PHP. In this article, we will look at some of the advanced features of cURL, and how we can use them in our PHP scripts. Why cURL? It's true that there are other ways of fetching the contents of a web page.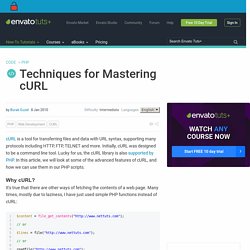 Techniques for Mastering cURL
Python Zone | Everything for the Python & Django developer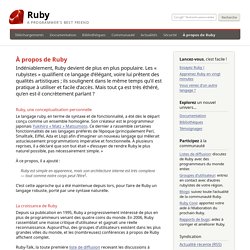 Indéniablement, Ruby devient de plus en plus populaire. Les « rubyistes » qualifient ce langage d'élégant, voire lui prêtent des qualités artistiques ; ils soulignent dans le même temps qu'il est pratique à utiliser et facile d'accès. Mais tout ça est très éthéré, qu'en est-il concrètement parlant ?
À propos de Ruby
Fonction de rappel
Un article de Wikipédia, l'encyclopédie libre. En informatique, une fonction de rappel (callback en anglais) ou fonction de post-traitement est une fonction qui est passée en argument à une autre fonction. Cette dernière peut alors faire usage de cette fonction de rappel comme de n'importe quelle autre fonction, alors qu'elle ne la connaît pas par avance. Principe[modifier | modifier le code] Illustration[modifier | modifier le code]