Special
Great Ideas. Wednes-diy | Free People Clothing Boutique Blog. UPDATE: This post originally ran on March 23 2011, but with summer winding down we wanted to bring it back up for some late summer inspiration!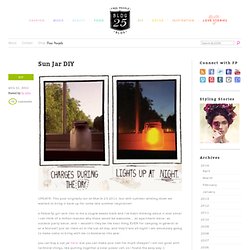 A fellow fp girl sent this to me a couple weeks back and i've been thinking about it ever since! I can think of a million reasons why these would be awesome… as apartment décor, as outdoor party décor, and – wouldn't they be the best thing EVER for camping in general or at a festival? Just let them sit in the sun all day, and they'll last all night! I am absolutely going to make some to bring with me to bonnaroo this year.
20 Awesome Do It Yourself Projects. Thursday, June 14, 2012 4:30 am, Posted by Chris Groves | Internet 20 Awesome Do It Yourself Projects Topics: At Home Project Ideas , Creative DIY Home Projects , Do It Yourself Projects for 2012 , Fun How To Projects , What to Do with Extra Stuff Are you bored and have a bunch of extra little items hanging around here and there?
Do it yourself, 3D hand - Binnit. How To Turn Old Books Into New Furniture | Slideshows. A ModernTake on the Doily - $850 Lamp for less than $50.
A Modern Take on the Doily $850 Lamp for less than $50?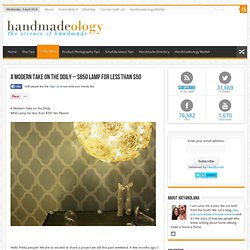 Yes Please! Hello Pretty people! How to make a heart shaped egg. In my previous post, I did a how to make cube shaped & pyramid shaped hard boiled eggs.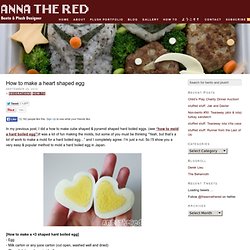 (see "how to mold a hard boiled egg")It was a lot of fun making the molds, but some of you must be thinking "Yeah, but that's a lot of work to make a mold for a hard boiled egg…" and I completely agree. I'm just a nut. So I'll show you a very easy & popular method to mold a hard boiled egg in Japan. [How to make a <3 shaped hard boiled egg] - Egg - Milk carton or any juice carton (cut open, washed well and dried) - Chopstick (round one is ideal) - Rubber bands. Smart tips to make life easier - StumbleUpon. WHERE THE FUCK SHOULD I GO FOR DRINKS? - StumbleUpon. The Technique Zone: Acrylic Paint Transfer - StumbleUpon.
Supplies needed: Acrylic dabbers, photocopy of an image, water spritzer bottle, paintbrush, card stock, craft sheet and heat tool (optional) Take the lid off the dabbers and brush the paint onto the card stock, ensure you get a good coverage Take your photocopied image ( remember that you will get a reverse of the image, so don't use bold words), flip it over and place it in the acrylic.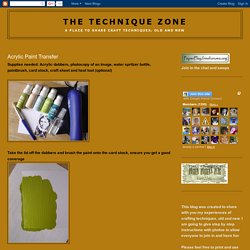 6 Startups to Watch in 2012. An Olympic games, a U.S. presidential election and the end of the world are already planned for 2012, but we're more excited about the startups.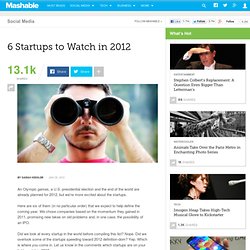 Here are six of them (in no particular order) that we expect to help define the coming year. We chose companies based on the momentum they gained in 2011, promising new takes on old problems and, in one case, the possibility of an IPO. Did we look at every startup in the world before compiling this list? Nope. The best hyper realistic painters. Straight Line Designs - Unique Furniture - Vancouver, Canada. Lisa Harouni: A primer on 3D printing.
---