Les particuliers
Graphiste Freelance / Édition, Identité Visuelle & Multimedia Actualités I Bonjour ! * Désolé, ce site n'est pas très à jours ; une nouvelle version arrivera en 2012 ! En attendant vous pouvez visiter le site de l'agence logo Courez-y ! Vous y retrouverez toutes mes créations au sein de ce collectif de graphistes * N'hésitez pas à me contacter pour toutes demandes de création ou exécution !
graphiste indépendant freelance à Rennes, Nantes, Lorient, Pontivy-GUILLAUME VERDON-Édition, identité visuelle, multimedia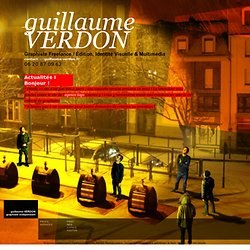 Graphiste freelance - Guillaume VERDON - Print - Multimédia - Course au Large
gnom
Armin Morbach / Hair & Make up Artist, Photographer, Publisher
I'm Ryan Scherf. I design, develop, write, teach and build from Minneapolis, MN, USA. I freelance part time, and change the world full time as a Product Designer for Quirky. I'm also the co-builder of Paid for iOS, an iPhone app for managing your Stripe account.
Ryan Scherf : Minneapolis based web design + development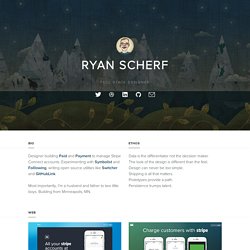 Thibault Jorge, project manager and graphic designer from Paris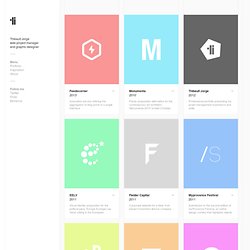 Artistic directionand webdesign Feedscorner Innovative service offering the aggregation of blog posts in a single interface
teddies in space | the artworks of philipp jordan
Do you remember this fish? Recently I was commissioned by New York's Metropolitan Transit Authority to create artwork for their Arts for Transit program. You may have seen it on many of the subway cars in the city. Prints can be purchased through the MTA. And though many of you emailing me have claimed to see a metaphor for the Last Supper, any such similarity is strictly coincidental!
Untitled Document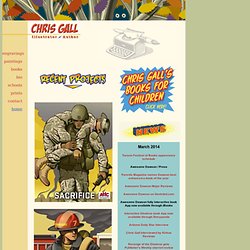 Vector Graphics on the Web Using Fonts