Art blog
Paulina Saraí Gómez Rodríguez on the Behance Network. 2010 : boneface. Weird Art. Zhu Cheng, one of China's most famous and talented sculptors, has helped nine of his art students to create a replica of Venus de Milo out of excrements.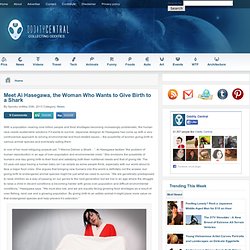 Now, I know we've had quite a few strange art mediums here at Oddity Central, from garbage to chewing gum, but excrement has to be the weirdest one yet, by a long shot. Zhu Cheng helped and direct a team of nine art students to recreate the Venus de Milo statue out of feces. Now, the source doesn't actually specify if we're talking about animal or human excrements, but I'm pretty sure it's the last one…A symbol of beauty created from something so disgusting, the idea is pretty cool, but I can't help but be grossed out by the thought of having to mold feces into a statue with your hands. Ad you can see in the photos, the excrement-made Venus de Milo is encased in a transparent box, to protect it, and make sure the smell of crap doesn't drive everyone away from the exhibition at Henan Art Museum in Zhengzhou city, China. Monos. Fairy tales by ~labirynt. Untitled. The limitations in your photography are in yourself, for what we see is what we are.
March 2010. Mitsy from Artmind has a little tutorial she's offered to post here for us today.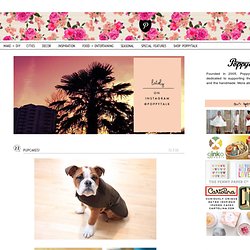 A fun Sunday detour. Check below for a link to her blog as she'll be giving away some of them from there. A while ago, I received this awesome leather punch set from EviesToolEmporium as part of the Totally Tutorials Exchange program and I could hardly wait to make something with my new toys! In Belgium, lots of people make an Easter tree as decoration. All bare branches are dressed up with decorative eggs and ribbons. 100 Years of Oreo: Recipes and Facts About the Famous Cookie | Shine Food. The Oreo cookie was first baked one hundred years ago today!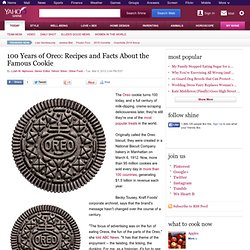 The Oreo cookie turns 100 today, and a full century of milk-dipping, creme-scraping deliciousness later, they're still they're one of the most popular treats in the world. Originally called the Oreo biscuit, they were created in a National Biscuit Company bakery in Manhattan on March 6, 1912. Now, more than 95 million cookies are sold every day in more than 100 countries, generating $1.5 billion in revenue each year. Becky Tousey, Kraft Foods' corporate archivist, says that the brand's message hasn't changed over the course of a century. "The focus of advertising was on the fun of eating Oreos, the fun of the parts of the Oreo," she told ABC News. Origami Pikachu. Just build them. What are you working on? THE LUMPER ™ 20 Creatively Designed Sketch Logo Designs. eYeka Asia - The co-creation community. Video contests, animation contests, design contests for filmmakers, animators, graphic designers, and creators.
Some Help when googling. Top 5 Art and Design Careers in 2011 | myFootpath Art Degrees. Some people think that art is dead.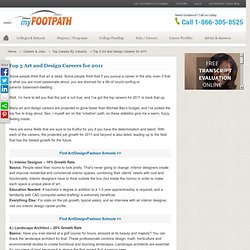 Some people think that if you pursue a career in the arts, even if that is what you are most passionate about, you are doomed for a life of couch-surfing or parents'-basement-dwelling. Well, I'm here to tell you that this just is not true, and I've got the top careers for 2011 to back that up. Many art and design careers are projected to grow faster than Michael Bay's budget, and I've picked the top five to brag about.
See, I myself am on the "creative" path, so these statistics give me a warm, fuzzy feeling inside. Top 10 Art & Design Jobs & Career Pathways | Art School Guide. Choosing Art as a Career. So you want to be an artist… is this a realistic career choice, or are you going to live in a cockroach-infested flat for the rest of your life, fulfilling the "starving artist" stereotype?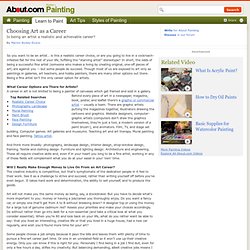 In short, the odds of being a successful fine artist (someone who makes a living by creating original, one-off pieces of art) are against you -- but some people do succeed. Though most of us are exposed to art only as paintings in galleries, art teachers, and hobby painters, there are many other options out there. Being a fine artist isn't the only career option for artists. What Career Options are There for Artists? A career in art is not limited to being a painter of canvases which get framed and sold in a gallery. STREET ART UTOPIA | We declare the world as our canvas. Nando Costa - Director & Graphic Artist.
---