3D
Render engine
Textures. RHINO. BLENDER. CINEMA 4D. Liste des logiciels - 3D Wikia. Chaîne de BlenderKOPILOT. Com :: modo CAD Workflow Tools. Extend the power of MODO MODO plug-ins extend the power of MODO.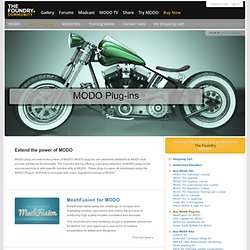 MODO plug-ins are seamless additions to MODO that provide additional functionality. The Very Basics… « Strata 3D University. 3Dconnexion SpaceNavigator - Standard Edition (3DX-700028) : achat / vente Souris PC sur ldlc. Idéal pour les professionnels comme pour les particuliers, ce système avancé de navigation 3D utilise une technologie de pointe pour satisfaire les besoins de chacun.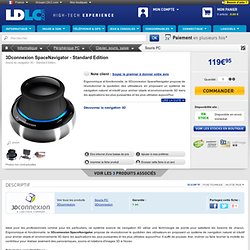 Ergonomique et fonctionnelle, la 3Dconnexion SpaceNavigator propose de révolutionner le quotidien des utilisateurs en proposant un système de navigation naturel et intuitif pour animer objets et environnements 3D dans les applications les plus puissantes et les plus utilisées aujourd'hui. Il suffit de pousser, tirer, incliner ou faire tourner la molette du contrôleur pour réaliser aisément des panoramiques, zooms et rotations d'images 3D à l'écran. Principales caractéristiques : Capteur optique évolué offrant une liberté de mouvement de 6 degrés Vitesse réglable selon les préférences de chacun 2 touches programmables Interface USB Dimensions : 78 x 78 x 53 mm Les usages : Digital Domain Productions. ☰Digital Domain 3.0 Iron Man 3 Iron Man 3.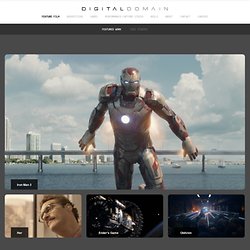 Shark FX | Professional CAD Software | PunchCAD. Windows and Mac OS X Shark FX v7 is available on both Windows and Mac OS X platforms.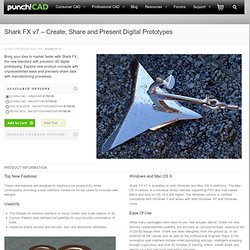 The Mac OS X version is a universal binary natively supporting PPC and Intel based Macs and runs on OS 10.4 and higher. The Windows version is certified compatible with Windows 7 and works with both Windows XP and Windows Vista. Maxwell Render :: The next generation in rendering technology capable of simulating light exactly as it behaves in the real world.
Accueil - Cobright, modeliser en 3D sans se prendre la tete. Bienvenue dans votre boutique en ligne.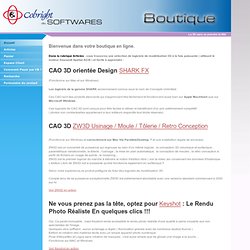 Dans la rubrique Articles , vous trouverez une sélection de logiciels de modélisation 3D à la fois puissante ( utilisant le moteur Dassault Spatial ACIS ) et facile à apprendre : (Fonctionne sur Mac et sur Windows) Les logiciels de la gamme SHARK anciennement connus sous le nom de Concepts Unlimtied. Ces CAO sont des produits étonnants qui s'apprennent très facilement et fonctionnent aussi bien sur Apple Macintosh que sur Microsoft Windows . Ces logiciels de CAO 3D sont conçus pour être faciles à utiliser et bénéficient d'un prix extrèmement compétitif .( photos non contractuelles appartenant a leur éditeurs respectifs tout droits réservés) Chaos Group / Chaos Software official website - home - V-Ray® - award winning, production-ready 3D rendering solutions.
---