Random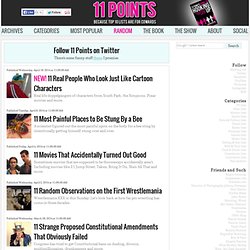 Follow 11 Points on TwitterThere's some funny stuff there. I promise.
11 Hidden Secrets in Fight Club
Because of Reddit, I . . . : reddit.com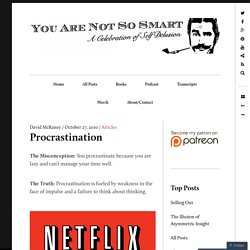 The Misconception: You procrastinate because you are lazy and can't manage your time well. The Truth: Procrastination is fueled by weakness in the face of impulse and a failure to think about thinking. Netflix reveals something about your own behavior you should have noticed by now, something which keeps getting between you and the things you want to accomplish.
a face search engine
Battle of the Business Cards | Printing Choice
Joseph Ducreux / Archaic Rap
About