Photo | artists france
Léo Caillard Photographer. MAKING OF "Street stone" PHOTO MANIPULATION With PHOTOSHOP By ALEXIS PERSANI. Des sculptures du Louvre relookées façon hipster. Léo Caillard, photographe parisien, a décidé de rhabiller façon hipster quelques sculptures du musée du Louvre pour sa série de photos Street Stone.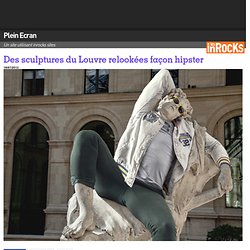 Le but de la démarche étant « d'accrocher le regard du spectateur par le mariage de deux univers si différents: le style de la rue sur le marbre de l'Agora », selon les dires de l'intéressé. Les clichés des statues ont été réalisés par le photographe au Louvre, puis les vêtements photographiés en studio.
Jean Francois Rauzier Hyperphoto. G i l l e s v i d a l - p h o t o g r a p h e. Romain Laurent - Photographer. Studio Harcourt Paris, la photo de luxe depuis 1934. Corinne Vionnet. Hundreds of Tourist Photos Weaved into One (18 total) Saint Basil's Cathedral, Moscow Ready to embark on an adventure?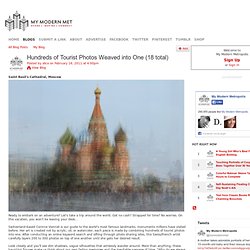 Let's take a trip around the world. Got no cash? Strapped for time? No worries. Adonis Photografic. HYPERVERSAILLES. Face à l'immense succès que remporte actuellement l'exposition HYPERVERSAILLES auprès du public, le Musée Lambinet de la Ville de Versailles annonce qu'il prolonge son ouverture jusqu'au dimanche 22 avril.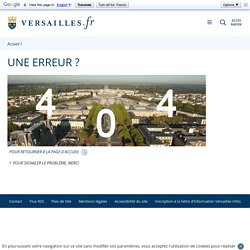 Les retardataires bénéficieront ainsi de quelques jours supplémentaires pour venir découvrir l'œuvre du photographe contemporain Jean-François Rauzier, inventeur de l'Hyperphoto qui donnera pour l'occasion une master class publique exceptionnelle le 1er avril . MASTER CLASS le 1er Avril à 16h . Mathieu Pernot.
---