Military
Pagine di Difesa
Galerie de Mcnasty09
Much of what DEVGRU, or the Naval Special Warfare Development Group, is and does remains classified and unknown. What is know is that they were formed in the mid 1990's after SEAL Team Six, the Navy's Counter-terrorism was disbanded.
DEVGRU vs. SFOD-D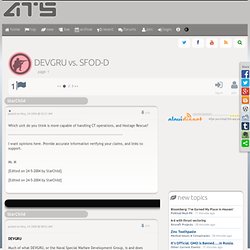 Shaped charge | Navify — Multimedia Encyclopedia
La verità rende liberi!