Computer
Gnome Toaster - The official Homepage
blender3d.org :: Home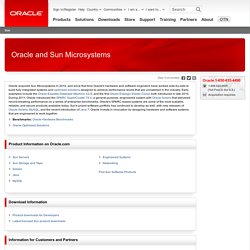 Oracle acquired Sun in 2010, and since that time Oracle's hardware and software engineers have worked side-by-side to build fully integrated systems and optimized solutions designed to achieve performance levels that are unmatched in the industry. Early examples include the Oracle Exadata Database Machine X2-8 , and the first Oracle Exalogic Elastic Cloud , both introduced in late 2010. During 2011, Oracle introduced the SPARC SuperCluster T4-4 , a general-purpose, engineered system with Oracle Solaris that delivered record-breaking performance on a series of enterprise benchmarks.
Services & Support
I've been working for the past 15 months on repairing my rusty math skills, ever since I read a biography of Johnny von Neumann .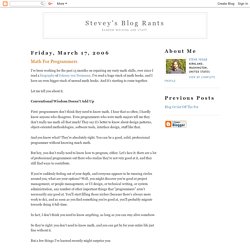 Math For Programmers
Curses Programming with Python — Python v2.7.2 documentation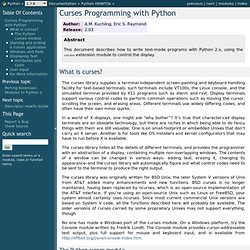 Abstract This document describes how to write text-mode programs with Python 2.x, using the curses extension module to control the display.
The Craft of Text Editing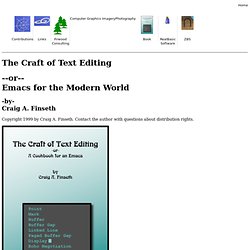 -by- Craig A.
Linux Notes: CD Ripping, Recording, and Mastering
Edited by
The Official Samba-3 HOWTO and Reference Guide
Domain Name System (DNS) converts the name of a Web site (www.linuxhomenetworking.com) to an IP address (65.115.71.34). This step is important, because the IP address of a Web site's server, not the Web site's name, is used in routing traffic over the Internet. This chapter will explain how to configure your own DNS server to help guide Web surfers to your site. Before you dig too deep in DNS, you need to understand a few foundation concepts on which the rest of the chapter will be built.
Quick HOWTO: Configuring DNS