Websites
Study Hacks
Work Accomplished = Time Spent x Intensity April 8th, 2014 · 35 comments The Straight-A Method In the early 2000′s, I was obsessed with study habits. The obsession began with my interest in performing well at Dartmouth, then eventually evolved into a (surprisingly popular) book.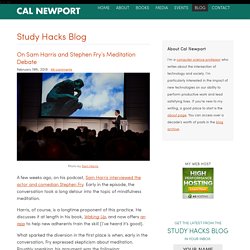 Honestly WTF
Are you ready for cuteness overload? Meet Zoey and Jasper. I am so inspired by animal photographer Grace Chon, who has documented the budding friendship between her 10 month old baby boy and their rescue pup. I only hope that my rescued buddy Gordos will be around to play dress up with my future baby one day! One of the two pairs of shoes I practically lived in, before, throughout and after my pregnancy, was FRĒDA SALVADOR's black, patent leather d'Orsay loafers. The other pair was an identical pair but in brown.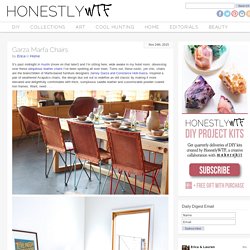 Here in southern Missouri, where we live, spring is tormenting us. One day it's nice and warm; you could totally wear sandals and no jacket at all (which excites me as I LOVE sandals). The next day it's cold, and I find myself pulling my coat back out of the closet.
A Beautiful Mess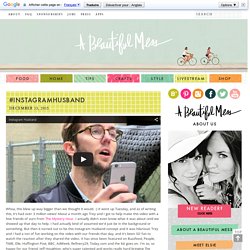 My Fridge Food - Recipes you already have in your Fridge
To Do List - 101photography
Book-A-Minute Classics
Got another book report to do? English teachers have the inconsiderate habit of assigning mammoth-sized works of literature to read and then actually expecting you to do it. This wouldn't be so bad except that invariably the requisite reading is as boring as fly fishing in an empty lake. Half of those books don't even have discernible plots.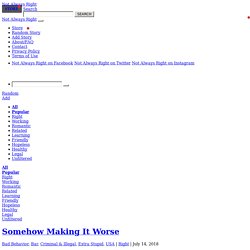 Funny & Stupid Customer Stories – Not Always Right
(People call us to set up appointments at counseling clinics. One of our affiliated clinics' entire staff speaks English, Arabic, and Chaldean, so we get a lot of Arabic callers seeking appointments who may need an interpreter. I know a little bit of Arabic, but not enough to have an entire phone conversation.)
Learn to code
Lifehacker, tips and downloads for getting things done