Wish List
Koyaanisqatsi Full Movie. Atomic Books: Garden : Yuichi Yokoyama. When they succeed, the garden they finally enter is no Eden, but rather a massive landscape of machines, geometric forms, and all manner of nonorganic objects.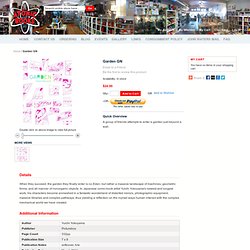 In Japanese comic-book artist Yuichi Yokoyama's newest and longest work, his characters become enmeshed in a fantastic wonderland of distorted mirrors, photographic equipment, massive libraries and complex pathways, thus yielding a reflection on the myriad ways human interact with the complex mechanical world we have created. Amplified | Amplified The Clash Military Jacket at ASOS. ASOS Coloured Sole Derby Shoes at ASOS. Supreme Being | Supremebeing Lightweight Gingham Long Sleeve Shirt at ASOS.
Men's accessories - necessary luxuries - Timex® vintage field army watch. Presenting the watch of the hour: a white-faced version of our popular military watch (also created with legendary American watchmaker Timex).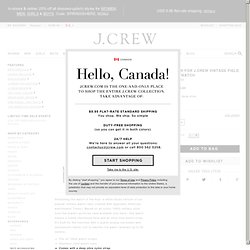 Based on an iconic 1940s military style from the brand's archives (and available only here), this watch boasts a subtly distressed face and an olive-tone watch strap. It's built for the trenches with a quartz analog movement and luminescent hands (not to mention it's water-resistant up to 50 meters). Alchemists, Mediums, and Magicians: Stories of Taoist Mystics (978-1-59030-659-8) - Alchemists, Mediums, and Magicians. Here is an introduction to the magical and mystical realm of Taoism through biographical and historical sketches of Taoist adepts over two thousand years.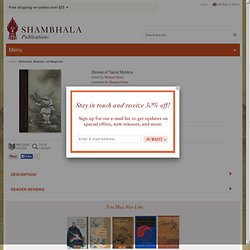 This panoramic view of the many faces of Taoism and its intimate connection with Chinese culture and society includes intriguing accounts of the Taoist secret societies that carried out mystical exercises and powerful consciousness-altering techniques, including sensory deprivation, incantation, visualization, and concentration. This collection of sketches, compiled by Zhang Tianyu, a Taoist priest in the fourteenth century, and translated by renowned translator Thomas Cleary, portrays more than one hundred remarkable individuals from the eleventh century B.C.E. to the thirteenth century C.E.
It introduces us to a broad and fascinating range of personalities including philosophers and scholars, magicians and mediums, alchemists and physicians, seers and soothsayers, and artists and poets, among many others. Aleister Crowley Thoth Tarot. Name: Aleister Crowley Thoth Tarot Alternate Names: Thoth Tarot, Crowley Thoth Tarot, Toth Tarot Creators: Aleister Crowley, Frieda Harris Publisher: US Games 1978 Deck Type: Tarot DeckCards: 80Major Arcana: 24Minor Arcana: 56 Deck Tradition: Crowley ThothMinor Arcana Style: Thoth-BasedSuits: Cups, Swords, Wands, DisksCourt Cards: Princess, Prince, Queen, KnightMajor Titles: The Fool, The Magus, The Priestess, The Empress, The The Emperor, The Hierophant, The Lovers, The Chariot, Adjustment, The Hermit, Fortune, Lust, The Hanged Man, Death, Art, The Devil, The Tower, The Star, The Moon, The Sun, The Aeon, The Universe The Fool is numbered 0 Strength is numbered 11 Justice is numbered 8 Card Size: 2.76 x 4.33 in. = 7.00cm x 11.00cm Card Language: English Card Back: Non-reversibleBack Design: Multi-coloured rosicrucian cross on a checkered background.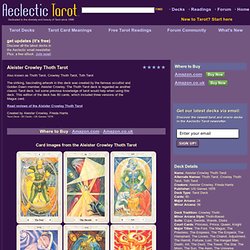 Amazon. Caspar David Friedrich Posters at AllPosters. Between Heaven and Earth: A Guide to Chinese Medicine (9780345379740): Harriet Beinfield, Efrem Korngold.
---