Pillow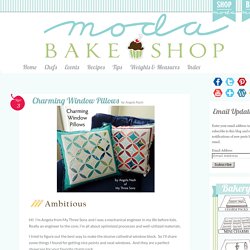 I'm Angela from My Three Sons and I was a mechanical engineer in my life before kids. Really an engineer to the core, I'm all about optimized processes and well-utilized materials. I tried to figure out the best way to make the elusive cathedral window block. So I'll share some things I found for getting nice points and neat windows. Design*Sponge & Blog Archive & sewing 101: making a pouf. Add a burst of color to your room with this crafty pouf!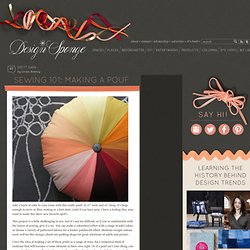 At 17" wide and 10" deep, it's large enough to serve as floor seating or a foot stool. (And if you have pets, I have a feeling they may want to make this their new favorite spot!) This project is a little challenging to sew, but it's not too difficult, so if you're comfortable with the basics of sewing, give it a try. You can make a colorwheel effect with a range of solid colors, or choose a variety of patterned fabrics for a louder patchwork effect. Medium-weight cottons work well for this design (check out quilting shops for great selections of solids and prints). Tutorial: Scrap Buster Fall Pillow.
This is my favorite thing to do with my little scraps, and since its Scrap Buster month over at Sew, Mama, Sew, I made a quick tutorial so you can make your own.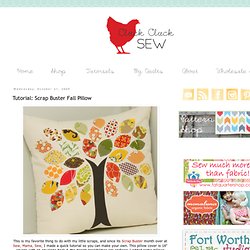 This pillow cover is 16" square with an envelope back & the design possibilities are endless! I added some pillows I've previously made with this same method at the end of this post. Happy Sewing! You'll Need: 1.
---