Jesus
Become a Langham Partner Join Langham's monthly giving program and become a Langham Partner. You will receive our quarterly print newsletter Cultivate and bi-monthly email updates showing the impact your gift is making worldwide. Learn more.Join now.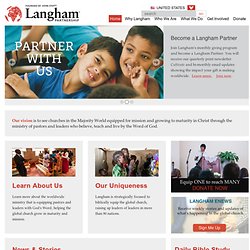 John Stott Ministries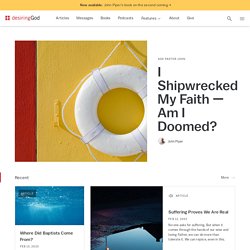 Have You Found What You're Looking For? Or browse by Scripture, Topic, or Language. Blog Subscribe Older Posts Tony Reinke Like children scattering around a yard for Easter eggs, you and I are on a hunt.
Bethel
Firmly believing and proclaiming that God's covenant of marriage is between one man and one woman, we who claim the label "evangelical" are, first and foremost, to be the bearers of this Good News. The gospel compels us to be part of the debate about marriage, and we who are part of the Body of Christ must be able to disagree with one another while maintaining mutual respect and compassion. The way in which we engage in the marriage debate, both within and beyond the PC(USA), has far greater potential to validate or harm our Kingdom witness than any Assembly vote. To this end, we offer a variety of articles, videos, and books that may be helpful in preparing for the upcoming debate on Christian Marriage and also for nurturing ongoing ministry. We will update these resources as new materials are discovered.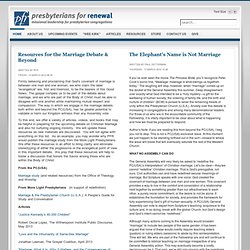 PFR