Quotes :)
More Lessons From Marilyn. An old Cherokee told his grandson: picture on VisualizeUs. Love is a temporary madness;… | Goodmorning & Goodnight - StumbleUpon. 12:16pm | Jun 20th, 2010 "Love is a temporary madness; it erupts like volcanoes and then subsides.
And when it subsides you have to make a decision. You have to work out whether your roots have so entwined together that it is inconceivable that you should ever part. 20 Absolutely Funny eCards. - StumbleUpon. - StumbleUpon. My Mantras for the Year | The TaterTwins - StumbleUpon. Everythings Right. Mark Twain's Guide to Living an Awesome Life: 7 Essential Tips. Quote Pictures & I always wonder why birds to choose to stay in the same place. I didnt eat for three days so I could be lovely. Sunshine Quotes. 77 Soulmate Quotes | Create Joy for Life! Our gift to you…the biggest collection of soulmate sentiments on the internet!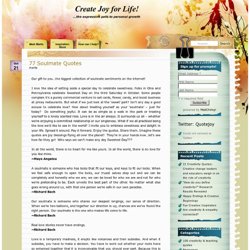 I love the idea of setting aside a special day to celebrate sweetness. Folks in Ohio and Pennsylvania celebrate Sweetest Day on the third Saturday in October. Some people complain it's a purely commercial venture to sell cards, flower, candy, and boost business at pricey restaurants. But what if we just look at the 'sweet' part? 15 Awesome Inspirational Quotes by Celebrities and Famous People - StumbleUpon.
364 Quotes in 2011 - StumbleUpon. Quotes: Quotes by famous people. Some amazing quotes by famous people. 1.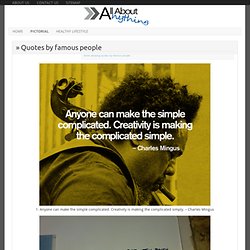 Anyone can make the simple complicated. - StumbleUpon. Famous Albert Einstein quotes | Our Funny Planet. Albert Einstein Albert Einstein (14 March 1879 – 18 April 1955) was a theoretical physicist who developed the theory of general relativity, effecting a revolution in physics.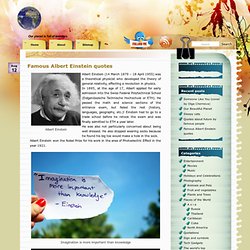 In 1895, at the age of 17, Albert applied for early admission into the Swiss Federal Polytechnical School (Eidgenössische Technische Hochschule or ETH). He passed the math and science sections of the entrance exam, but failed the rest (history, languages, geography, etc.)! The 20 Greatest Motivational Quotes Of All Time | A Daring Adventure - StumbleUpon. InShare9 5If you like the following post, you can get an expanded version with 50 quotes as an ebook by signing up for my newsletter in the box on the left.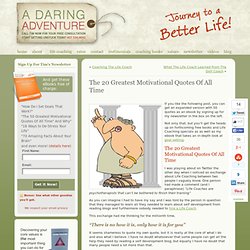 Not only that, but you'll get the heads up on forthcoming free books and Life Coaching specials as as well as my ebook that takes an in-depth look at goal setting. It's not practice that makes perfect....but perfect practice that makes perfect. - StumbleUpon. Beware of your thoughts, they become your words.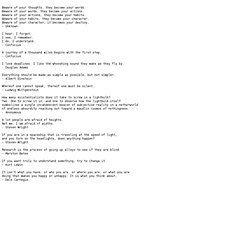 Beware of your words, they become your actions. Beware of your actions, they become your habits. Beware of your habits, they become your character. Beware of your character, it becomes your destiny. - Unknown I hear, I forget. - StumbleUpon. Quote by Bob Marley: "Only once in your life, I truly believe, you find..." - StumbleUpon. Remember: You Can Become Great Too - wave avenue. Easy To Fall. Easy To Break on we heart it / visual bookmark #18524214 - StumbleUpon. Reporting an entry If this image belongs to you or is your intellectual property, please submit a copyright notification instead of reporting it.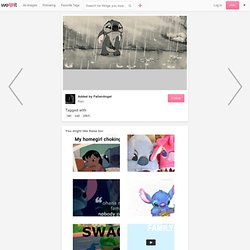 We encourage users to report abusive images and help us moderate the content on We Heart It. Search results for "charles bukowski" (showing 1-20 of 498 quotes) Facebook Quotes, Summer Quotes, Cute Quotes. Lesson In Life - pete.com. LYRICS TO LIVE BY. Search results for "GANDHI" (showing 1-20 of 389 quotes)
---