Prototypage
Keynote Wireframe Toolkit - Get your Keynote Kung-Fu on
PowerMockup - Wireframe Toolkit for PowerPoint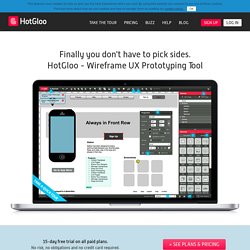 Easy-to-use Good software doesn't need to be complex. That's why HotGloo is really intuitive and easy to use. You will feel at home immediately.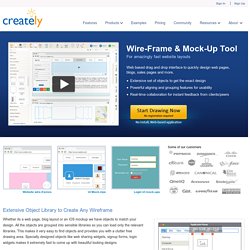 Some of our customers Create Web Mockups Faster Using Extensive Library Objects Wireframes and mockups are the initial design of any great system. Draw blueprints with Creately wireframes and mockups software.
Example wireframes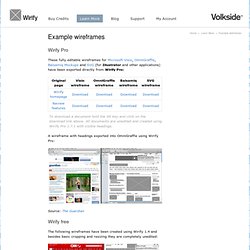 Wirify Pro These fully editable wireframes for Microsoft Visio, OmniGraffle, Balsamiq Mockups and SVG (for Illustrator and other applications) have been exported directly from Wirify Pro: To download a document hold the Alt key and click on the download link above. All documents are unedited and created using Wirify Pro 1.7.1 with visible headings.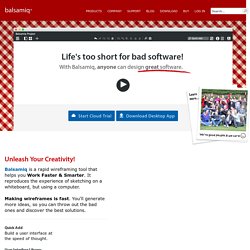 Life's too short for bad software! Want to create delightful user interfaces? Start by wireframing them in Balsamiq Mockups.  Download Desktop App ☁ Start Web App Trial launch demo version Unleash Your Creativity!