Prototypage
PowerMockup - Wireframe Toolkit for PowerPoint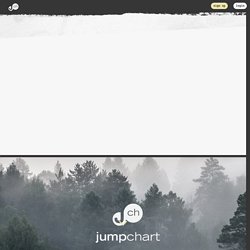 Who did what, when. The main reason you'll like Jumpchart is that it gets collaboration out of an inbox and in front of everyone to see. It's great when you can start with architecture, add copy, approve mockups, and export right in front of everyone's eyes.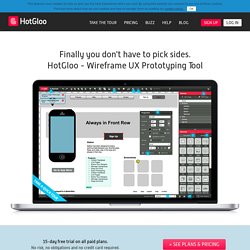 Easy-to-use Good software doesn't need to be complex. That's why HotGloo is really intuitive and easy to use. You will feel at home immediately.
Example wireframes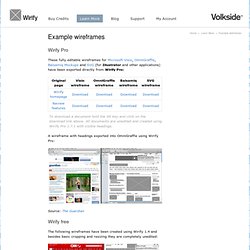 Wirify Pro These fully editable wireframes for Microsoft Visio, OmniGraffle, Balsamiq Mockups and SVG (for Illustrator and other applications) have been exported directly from Wirify Pro: To download a document hold the Alt key and click on the download link above. All documents are unedited and created using Wirify Pro 1.7.1 with visible headings.