Urbantactics
Le City Break, ou les escapades en ville
Urbanismo Emergente o "Tactical Urbanism" « La Ciudad Viva-Mozilla Firefox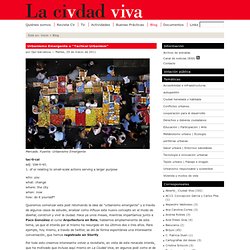 Mercado. Fuente: Urbanismo Emergente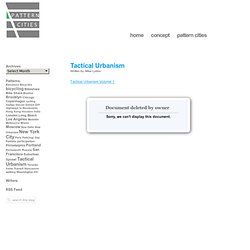 Tactical Urbanism Volume 1 Improving the livability of our towns and cities commonly starts at the street, block, or building scale. While larger scale efforts do have their place, incremental, small-scale improvements are increasingly seen as a way to stage more substantial investments.
Pattern Cities » Archive » Tactical Urbanism-Mozilla Firefox
Rhyzom
9-06-2010 | Bozar Architecture - Conférence de David Adjaye Palais des Beaux-Arts de Bruxelles.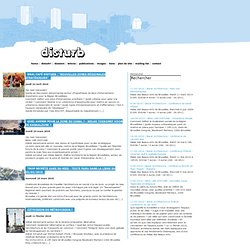 [disturb]
urban tactics
R-URBAN - participative strategy for development, practices and networks of local resilience R-URBAN is a strategy of urban resilience in European cities involving the creation of a network of locally closed ecological cycles linking a series of fields of urban activities (i.e., economy, habitat, mobility, urban agriculture, culture) and using land reversibly.