Arts
Edvard Munch - The Dance of Life Site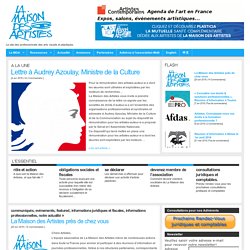 L'Académie nationale de peinture de Chine (ANPC) a désigné six artistes français pour établir des relations d'échanges et de valorisation des arts visuels entre les deux pays : Claude Abeille, sculpteur Paul Andreu, architecte Rémy Aron, peintre Jean Cardot, sculpteur Pierre Carron, peintre Erik Desmazieres, graveur A également été nommé Jason Zhixin Sun, conservateur « Arts asiatiques » du Metropolitan Museum of Art de New York. Les représentants des autorités politiques chinoises et l'ambassadeur de France Madame Sylvie Bermann étaient présents à la cérémonie d'intronisation qui s'est déroulée à l'académie le 21 mars dernier.
Spacejunk : board culture, art, expositions
Well hello! It's certainly been a while since I posted here. I've been waiting til the time is right — and for me 'to figure it all out,' to be totally honest — before I dropped any thing real on here. Like most of us, I still haven't figured it all out (does that ever really happen to anyone? If it's happened to you, will you please let me know in the comments?). One thing I have come to realize is that I have missed blogging consistently terribly.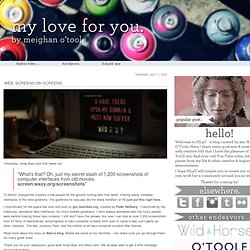 my love for you is a stampede of horses.
NEWS _ R & R | Rene & Radka | Photo Paris
Leeloo in Jüne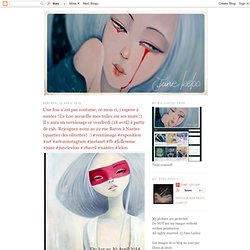 Klimt is for sure one of my favourite master... ever. I love the sweetness and strength of his lights and shadows, the way he treats the skin, the way he represents women... I like to imagine we have a special link... Maybe because we were born the same day, July 14th (though not the same year, ;) )
Art
Centre national des arts plastiques - Cnap
CH2///collectif hip hop
Le blog de Don Peloton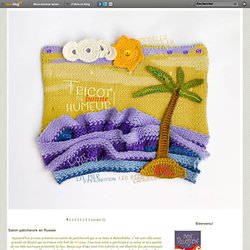 Aujourd'hui je vous présente un salon de patchwork qui a eu lieux à Balashikha. C'est une ville assez grande en Russie qui se trouve non loin de Moscou. Une mon amie a participé à ce salon et m'a parlée de ces bels ouvrages présentés là bas. Beaucoup d'eux sont très colorés et ont illustrés des personnages des contes russes, l'histoire de la Russie, les ornements russes et même des symboles des villes... Tous ça a fait avec beaucoup de goût!
Planete-Alien.net ::: Le site francophone enti rement consacr