New technology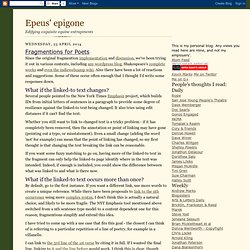 As someone who uses both Android and iOS regularly, I'm getting increasingly frustrated by fragmentation. However it's not on my Android devices I see this, but on the iOS ones. I install a popular, well-funded application like Instagram, Flickr, or Circa on my iPad, but when I launch it 3/4 of the screen is black bars, with a teensy little app in the middle. Or I can choose to scale it up without smoothing, so jagged pixels I have't seen since the 1990s reinforce the sense that I am doing something wrong by attempting to run this app here.
Epeus' epigone
My two recent posts about philanthropy and the news touched a nerve among not-for-profit news gatherers, leading to a podcast conversation with Scott Lewis, head of Voice of San Diego (starting at about :22), and a response by Steve Waldman. Laura Walker, the CEO of New York Public Radio, also asked to respond here. Laura is a brilliant businesswoman who could run rings around any for-profit media executive. She also made a big announcement today about a $10 million grant to fund digital innovation. I don't usually hand this space over to anyone else, but I happily give it to Laura here: Your post "Philanthropy and News" and related tweets have sparked an important conversation about the role of philanthropy in journalism.
BuzzMachine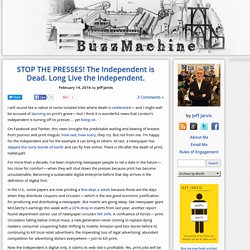 GigaOM
photo: GigaOM The Wall Street Journal reports that Twitter is unveiling 15 new ad units, along with an expanded analytics platform for brands. Read more » Amazon is working on a Spotify-like music subscription service, which could launch as early as next month. Read more » photo: S.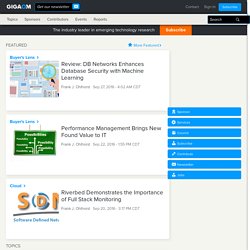 Gizmodo FR. Le blog des Gadgets.
As I wrote last week , I threw away a week I didn't have penning an "insanely long" review (as I described it), of Mark Helprin's insanely sloppy " Digital Barbarism ." The part of that book that really got me going was the incessant Red-baiting -- the suggestion that the movement of which I am a part is a kind of warmed over Marxism from the 1960s. That part always gets me going because it betrays a kind of mushiness in thinking that I should have thought a decade of writing by scores of advocates would have driven away. As I wrote about Helprin: It is in this extreme of Red-baiting that one can see the mushiness of Helprin's brain: Let's say he were attacking a bunch of scholars who believed copyright should be as robust as the Framers of our Constitution had it.
Lessig Blog
Many of you know all about Sam Sethi, the former TechCrunch writer who left after a disagreement and then went on to create BlogNation. Two days ago Sethi filed a lawsuit against us for libel and other issues. As we always do, we're posting the litigation threats and will continue to fight the litigation publicly. See our previous posts involving YouTube, Marvel, Rivals, Mediascrape EarthComber and Richard Figueroa. I don't need to go into much additional background here.
CrunchNotes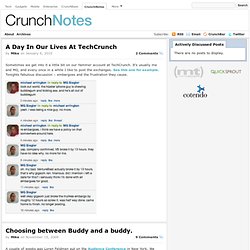 Lifehacker, tips and downloads for getting things done
Social Media News and Web Tips – Mashable – The Social Media Gui
TechCrunch
Techdirt.
Oh, those poor, poor FISA Court (FISC) judges. The court, which has a habit of approving every single request to spy on Americans (though, sometimes asking for minor modifications) has already complained about how unfair it is that everyone thinks they're just a rubber stamp. And, to be fair, some of the documents that have been revealed have shown that there are a few times that the FISA Court has become quite angry about how the NSA and DOJ have basically lied.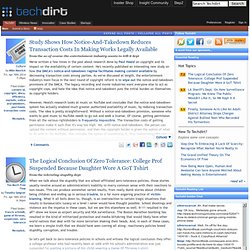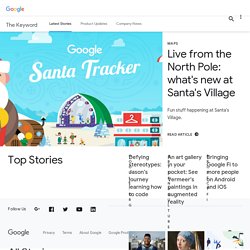 Official Google Blog
Every day, around the world, we search. We want to find out more about our heroes, explore far-away destinations, or settle a dinner table dispute between friends. And sometimes we just search to find out how many calories are in an avocado. In our annual Year-End Zeitgeist ("spirit of the times"), we reflect on the people, places, and moments that captured the world's attention throughout the year. This year marks our most global Zeitgeist to date—with 1,000+ top 10 lists across categories like Trending People, Most-Searched Events and Top Trending Searches from 72 countries.